Milena Rodban '08
"Goucher offers an interactive learning experience that allows students early on find their voice and give them the confidence to share their ideas, grow, and be a much more proactive participant in their education instead of a passive consumer."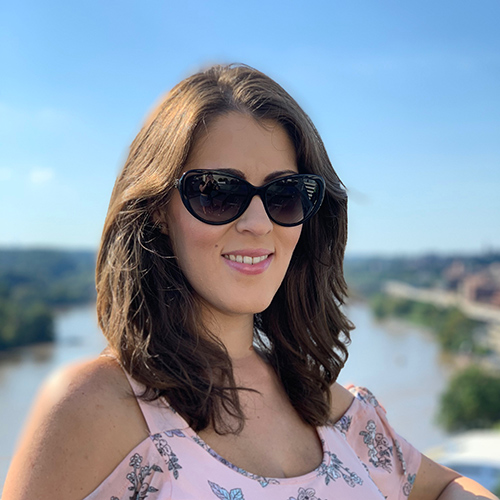 Milena Rodban '08 creates crises for a living—heated, sweat-pumping crises. She develops interactive simulations for businesses navigating complex security problems with global or political implications. The scenarios happen in real time with real people who have to decide how to respond to a very real situation.
Rodban is using her international relations and political science majors at VerSprite, a global consulting firm. She also free-lanced as a geopolitical risk consultant for eight years and curated a repertoire for her expertise, so much so that Bloomberg, The Washington Post, and The Wall Street Journal quoted her for stories on cyberwarfare, foreign policy, and the $263 million contract for the world-renowned soccer player, Neymar.
Rodban also authors articles on global political risk, including "Why Rockstars need Geopolitical Risk Consultants" and "Why the Victoria's Secret Shanghai Fashion Show was a Major Brand Disaster." Rodban loves fashion, which is important in a "world of geopolitical risk, where how you dress can make or break a deal," she wrote in "Where I Stand on the War on Stilettos."
Rodban is very much for stilettos.
"Stilettos are my way of forcing myself to stand up straight and give me a physical and figurative boost to reach higher," Rodban said. "I'm only 5 foot 2 and a quarter, and I cling to that quarter with all my might."
To get where she is today, firmly balanced on her right and left powerplay trademarks, Rodban had mentors at Goucher who gave her the confidence to attend graduate school and push herself to do more. Close relationships with professors made it easy to not only find the answers but explore the winding path it took to get there, Rodban said.
"Goucher offers an interactive learning experience that allows students early on find their voice and give them the confidence to share their ideas, grow, and be a much more proactive participant in their education instead of a passive consumer," Rodban said.