Camden Kimura '12
Literary Studies Major
Adult Services Librarian
Storytime, author talks, dance parties for babies, writing-club meetings for teens: Camden Kimura '12 orchestrates all of this and more as an adult services librarian for Palo Alto City Library.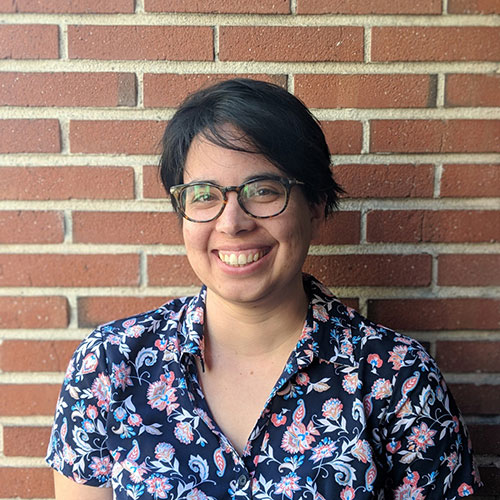 When Kimura was at Goucher, she took classes in both concentrations within the English major: creative writing and literary studies. Recently, both concentrations have separated into two distinct majors.
"Learning how to research very quickly was one of the most critical skills I learned in the English program that I apply to my job. At Goucher, you have all these papers you're writing for so many courses, and I learned how to research in a way that got me the results I needed as quickly as possible," Kimura says. "And using a library catalog gave me such an edge, even over my older coworkers."
Because of her professors, Kimura enjoyed reading, researching, and writing about books for the first time. Her favorite classes were in postcolonial literature and third culture literature, which is written by someone who grew up as an expatriate outside of their home culture. She also read books and genres she didn't expect to find in a literature class, although Kimura says she gained a grounding and appreciation for the "Western canon" of literature as well.
Becoming a librarian was sort of "fluke," she says. When Kimura got a job at Goucher's library, she had never heard of a conservation librarian, but that's who she worked with to replace bookbindings and make other repairs in Goucher's Special Collections and Archives. Kimura didn't choose the conservationist route, but it gave her a taste of what she could do with her degree. After Goucher, Kimura earned her master's in library and information sciences at San José State University.
"The personal aspect of college, the things you learn as a person in the major, are essential to who you become and how you should behave in a professional setting," Kimura says. "Professors weren't just teaching me skills for the cerebral part of my profession but how to be a well-rounded person who knows how to act and present themselves."