Auni Gelles '10
"The community is something that makes Goucher shine: You get to know both students and faculty well, and that gives you a leg up when you're going into the world to look for jobs."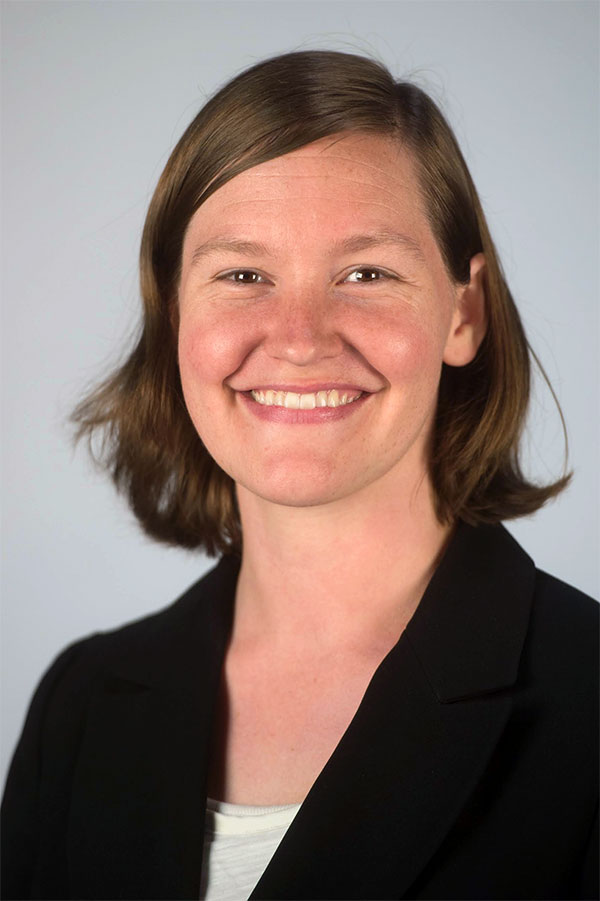 Auni Gelles '10 doesn't attribute her success or passion for her work to any "grand strategy." The work ethic and interpersonal skills she learned at Goucher, combined with a little happenstance, helped Gelles stumble into the museum sector.
As the community programs manager at the Baltimore Museum of Industry, Gelles designs and implements public programming such as book talks, festivals, and farmers' markets. Baltimore was once an industrial hub, and it's her job to help the community explore the many facets of that period, she says.
Gelles majored in anthropology/sociology and wasn't considering the history field, but a series of part-time jobs at nonprofits showed her how many possibilities are out there. "I didn't really know that there was a variety of jobs in the museum, archives, or preservation fields," Gelles says. "It wasn't really on my radar." (Goucher's new major, visual and material culture, combines art history and historic preservation.) Additionally, like many Goucher grads, Gelles knew she wanted to make the world a better place: "There are many opportunities for good in Baltimore and the nonprofit sector, and my corner of that is understanding the past and how it relates to the present and how it can affect the future."
Her advice to students approaching their futures at college is that out-of-the-classroom experiences are just as vital as what's happening inside the classroom. Building connections, finding mentorship, and developing professionalism and soft skills (which came from her on-campus job) were essential.
"The community is something that makes Goucher shine: You get to know both students and faculty well, and that gives you a leg up when you're going into the world to look for jobs," she says, adding that Goucher taught her how to live in a close-knit setting, which is how she would describe Baltimore and her field. If you do something stupid or if you do something awesome, everyone will know, Gelles says, but for her, those close ties made her stronger. "Whether it's good or bad, that community is looking out for you, and that's part of living in the real world."