October 15, 2019
Summer Science Spotlight - Tes DaJaeger '22
Meet Tes DeJaeger '22, Summer Science Research Program participant working on Energy Measurement of Electron Beams from a Pyroelectric Crystal Accelerator.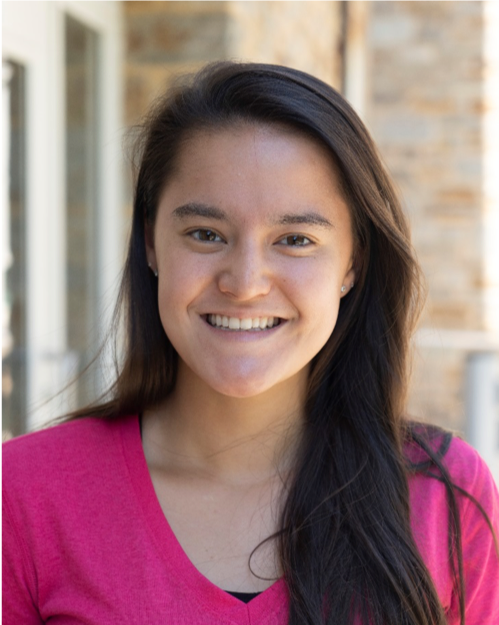 Name:
Tes DeJaeger
Class Year:
2022
Primary Academic Focus/Intended Major:
Physics
Hometown:
Norwalk, Connecticut
Campus Involvement:
I am a member of the Goucher College Varsity Volleyball Team and Varsity Tennis Team. I am also a volunteer math tutor through the Goucher Prison Education Partnership.
Title of Research:
Energy Measurement of Electron Beams from a Pyroelectric Crystal Accelerator
Faculty Research Advisor:
Rodney Yoder, Ph.D.
Description of Research:
Pyroelectricity is a property by which certain materials become electrically polarized, causing opposite charges to develop on their two ends when they experience a change in temperature. The large surface charges cause strong electric fields to be produced, which can accelerate charged particles in a very small region of space. If a fine metal tip is placed inside the field, it can emit an electron beam, which will be accelerated. If we can configure technology that can accelerate electrons to gain a great amount of energy, this miniature particle accelerator could potentially pave the way to reduce the cost, size, and energy consumption of this technology. Our current experiment involves a cubic lithium niobate crystal that has a small hollow channel running through its center, through which electrons can be accelerated. A Peltier plate on one side of the crystal is used to change the temperature, and a nano tip needle within the channel serves an an electron emitter. Accelerated electrons are collected using a Faraday cup. We hope that a magnetic field produced by adjacent solenoids will provide a more accurate measurement of the kinetic energy of the electrons, which will determine the viability of a smaller-scale electron emitter.
What are your aspirations after Goucher? How will this research help you achieve your career goals?
I am currently enrolled in the 3+2 Engineering Program that Goucher College offers with Columbia University. I will complete three years at Goucher College, fulfilling my bachelors of arts degree with a physics major, then I will complete two years at Columbia University, fulfilling my civil engineering degree. I am grateful for this opportunity to work in Dr. Yoder's lab and I am confident that this work will help me reach my collegiate and future career goals.