July 3, 2019
Summer Science students are learning everywhere
True to Goucher's ethos of "learning everywhere," in and out of the classroom, a group of Goucher Summer Science Research Program students and faculty came up for air during two field experiences in June.
On June 14, students visited with Ginger Tansey '85, D.V.M., a veterinarian, at the National Institutes of Health (NIH) National Eye Institute. Tansey gave the students a tour of the facilities and showed them some of the research being done there in the fields of immunology, biological imaging, neurobiology, and "bench-to-bedside" oriented work in rodents.
The students toured the animal care facility, which focuses on mice, rats, zebrafish, and geckos. They also heard scientists speak about their research, and learned about scholarship and internship possibilities at NIH.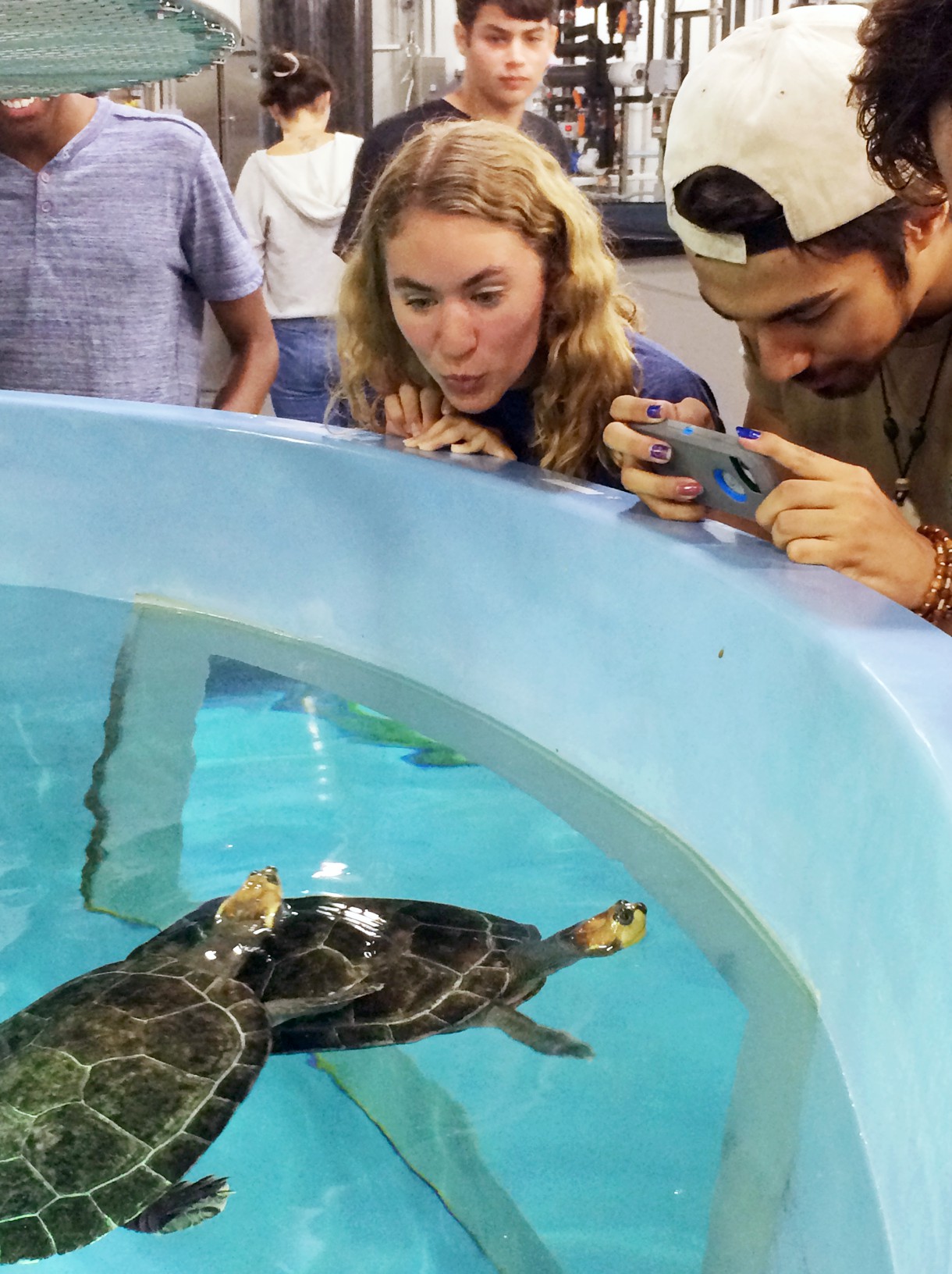 On June 20, the Summer Science students took a trip to Baltimore's Inner Harbor for a behind-the-scenes tour of the National Aquarium and its Animal Care and Rescue Facility, accompanied by education specialist Maria Madero '09 and other aquarium staff. Students saw food prep areas and water maintenance areas, and learned about the different types of animals at the facility. The staff emphasized the array of job opportunities at the aquarium, including ones for art and fabrication specialists, engineers, education specialists, and aquarists (who are responsible for the health and welfare of the animals).
After the experiences, Summer Science students returned to their Goucher labs, and, with fresh eyes, got back to their own research.