November 10, 2021
Voting on Goucher College campus up in 2020
Goucher College student voting higher than national average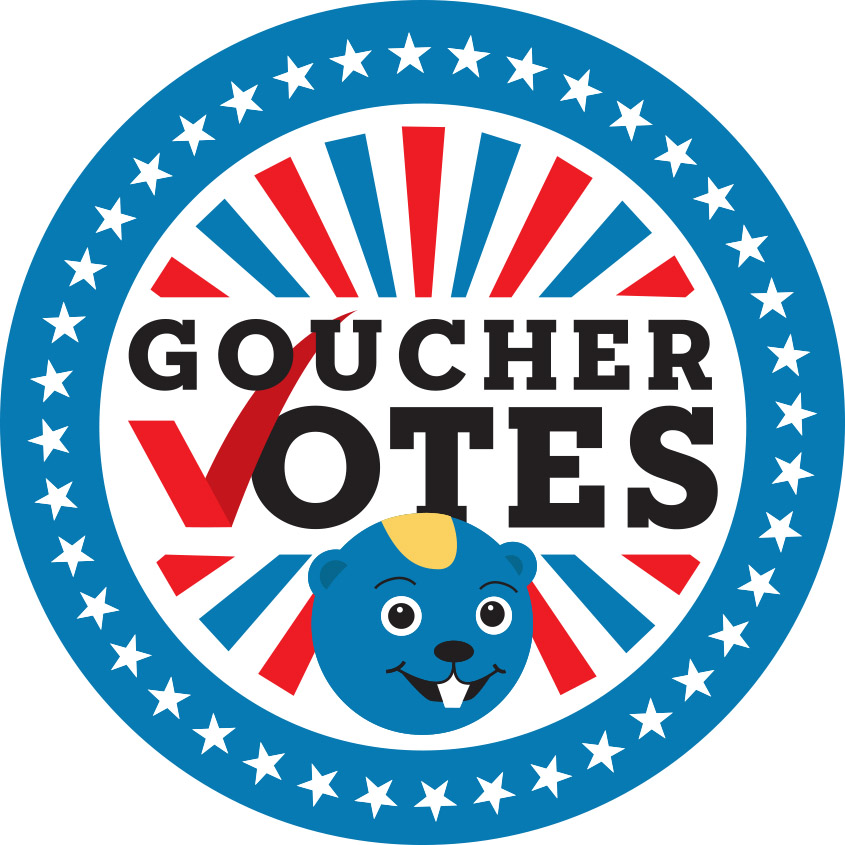 Goucher College is proud to report that student voting on its campus increased significantly in last year's presidential election, rising to 74% in 2020 from a rate of 66% in 2016. Goucher College student voter engagement is higher than the national average of 66% for four-year institutions and 69% for private, four-year institutions. The report comes from the Institute for Democracy & Higher Education (IDHE), creators of the National Study of Learning, Voting, and Engagement, or NSLVE.
"Students are no longer content to sit on the sidelines while elected officials neglect issues that impact them directly," said Goucher College Associate Professor in Political Science Nina Kasniunas. "They are using their votes to send a strong and loud message to government to address issues they care about such as global warming, economic disparities, and racial injustice. Young voters are showing us they know there is power in the vote."
Nationwide, the study's authors report a record-breaking set of findings. On campuses across the country, students built on the momentum swing of 2018 and voted at high rates in the 2020 election, with voter turnout jumping to 66% in last year's presidential election. The 14 percentage point increase, from 52% turnout in the 2016 election, outpaces that of all Americans, which jumped 6 percentage points from 61% to 67%, according to the U.S. Census Bureau.
"That students, often younger and first-time voters, turned out at rates commensurate with the general public is nothing short of stunning," said IDHE Director Nancy Thomas. "We attribute this high level of participation to many factors, including student activism on issues such as racial injustice, global climate change and voter suppression, as well as increased efforts by educators to reach students and connect them to the issues and to voting resources."
IDHE's National Study of Learning, Voting, and Engagement is the nation's largest study of college and university student voting. The 2020 dataset is robust with 8,880,700 voting-eligible students representing 1,051 colleges and universities.