April 12, 2021
Six Goucher College faculty members awarded tenure
The six faculty members are distinguished in their fields of study and recognized for their outstanding scholarly and teaching achievements.
Goucher College is proud to announce six faculty members who have been awarded tenure and promotion, effective next year, as approved by unanimous vote of the Goucher College Board of Trustees. These dedicated faculty members are distinguished in their fields of study and recognized for their outstanding scholarly and teaching achievements. The newly tenured faculty include Jennifer Bess (peace studies), James Dator (history), Ailish Hopper (peace studies), Danny Kimball (communication and media studies), Lana Oweidat (contemporary and creative writing), and Iquail Shaheed (dance).
"Their successful advance through the promotion and tenure process at Goucher is also a tribute to the many faculty who recruited them, mentored them, reviewed them extensively at multiple levels, and encouraged them along the way," said Elaine Meyer-Lee, Goucher College provost and senior vice president of academic affairs. "It was a great pleasure to read the accolades of their distinguished colleagues in their fields from other institutions and to recommend them for tenure to President Devereaux. I wish them continuing success and look forward to their future contributions to Goucher."

These six new appointments are in addition to the seven tenure-track professors and professor of practice searches announced earlier this year, and they continue to build on the college's investment in faculty and academic programs.

The six new tenure-track faculty members include: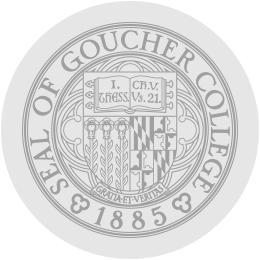 Jennifer Bess, assistant professor of peace studies. Bess started her career at Goucher, teaching in the composition program, and served as the community-based learning coordinator from 2001-11. During that time, she also began teaching in the Peace Studies Program. In courses that are broadly humanistic and include history and literature, she addresses issues of power and resistance to hegemony.
---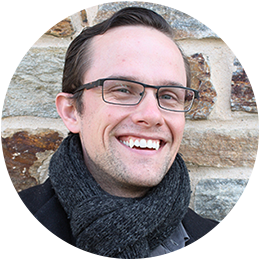 James Dator, assistant professor of history. His work, which has appeared in leading journals such as Slavery & Abolition, is dedicated to recovering the lives and aspirations of laboring people, especially enslaved people, during the booming age of plantation slavery. He is currently completing a manuscript titled "'To See the World in a Grain of Sand': Mobility, Liberty, and Rebellion in the Leeward Caribbean, 1689-1748." In and out of the classroom, Dator works with his students to become racially literate critical thinkers, self-empowered citizens, and confident communicators.
---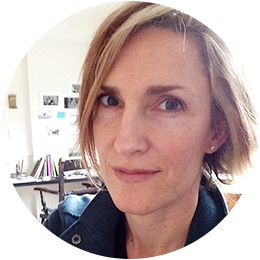 Ailish Hopper, associate professor of peace studies. The author of two books of poetry and numerous essays, her writing has appeared in American Poetry Review, Boston Review, Harvard Review, and Poetry, among others. Hopper teaches classes on nonviolence, social practice, poetry, and new narrative practices. Her interest in self-determination and transformative community extends to her teaching. She tries to support students in exploring their agency, realizing their unique capabilities, and imagining and speaking new possibilities.
---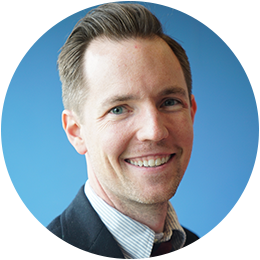 Danny Kimball, assistant professor of communication and media studies. Kimball teaches courses that critically analyze the cultures, technologies, and politics of media, focusing on the internet, digital media, and sustainable media. His research examines the cultural politics of media policy, centered on the intersection of communications regulation, network infrastructures, and digital media. He is currently writing a book on the net neutrality debates in the United States and their cultural and political implications.
---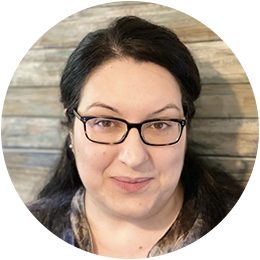 Lana Oweidat, assistant professor of contemporary and creative writing and director of the Writing Center at Goucher College. Oweidat teaches writing and rhetoric courses with an emphasis on social justice concerns. Her research focuses on transnational feminist rhetorics, anti-Islamophobia pedagogies, and tutor training. She is also interested in multilingual composition, especially in the linguistic and cultural negotiations of multilingual writers and teachers.
---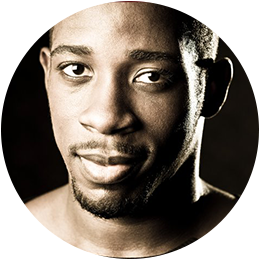 Iquail Shaheed
Iquail Shaheed, assistant professor of dance. Shaheed is a multidimensional artist whose work successfully ranges through high caliber performance, teaching, choreography, and direction. Ignited by his passion for using his art as activism, Shaheed is the founder and executive artistic director of the Philadelphia-based company Dance Iquail, through which he creates new works and programs that center on social justice. As a teacher, Shaheed is driven by his passion and commitment to preserving the Horton Technique.
---