April 15, 2019
Odessa Goudy '17 receives NSF research fellowship
Odessa Goudy '17 has received the prestigious National Science Foundation Graduate Research Fellowship Program (GRFP) award.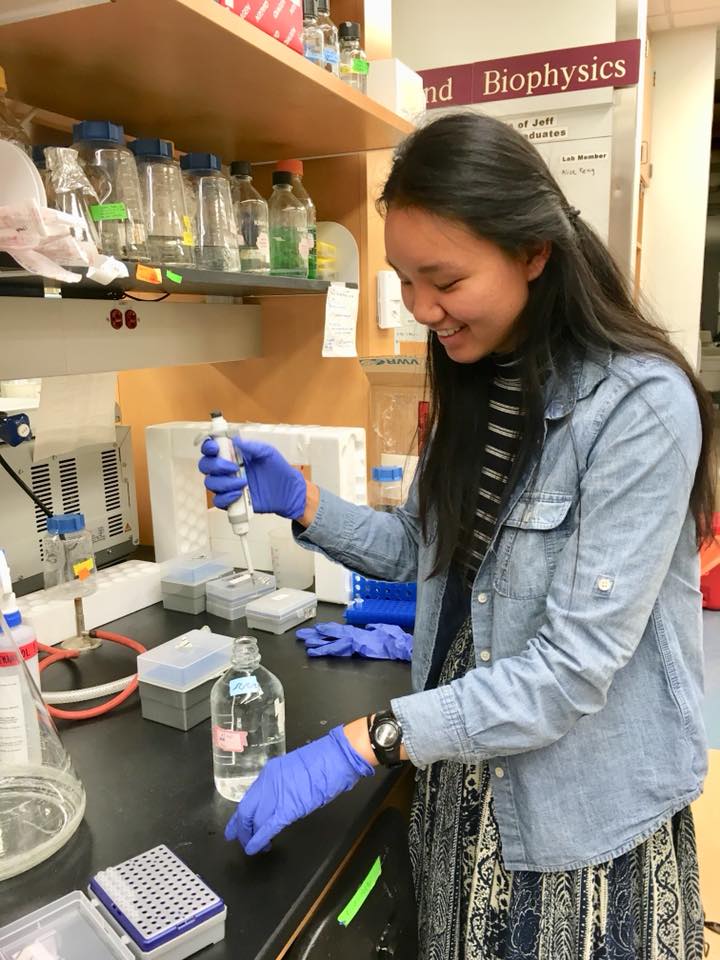 At Goucher, Goudy studied biochemistry and molecular biology and is currently a second-year graduate student in the department of biochemistry and biophysics at the University of North Carolina at Chapel Hill.
The NSF fellowship supports outstanding full-time research-based graduate students in STEM studies. As part of the award, Goudy will receive three years of support for her graduate education.
Goudy's research focuses on developing a new tumor-targeted cancer treatment that strengthens the body's natural immune system. "If it is successful, this method will create safer cancer therapeutics with limited patient side effects," she says.
According to the National Science Foundation (NSF), "the GRFP is a critical program in NSF's overall strategy in developing the globally-engaged workforce necessary to ensure the Nation's leadership in advancing science and engineering research and innovation."
Similar to her time at Goucher, Goudy's graduate studies have provided her with a network of opportunities, resources, and support to explore complex problems.
"While I was at Goucher, I was incredibly fortunate to have continual support and encouragement from the entire science department, especially those in chemistry, biochemistry, and biology," says Goudy. "The opportunity to learn in small classrooms and work in Dr. Kevin Schultz's organic chemistry laboratory were fundamental to my decision to apply to graduate school."
After graduate school, Goudy is open to a variety of career paths and hopes to pay it forward by becoming a mentor in the research community to help create accessible opportunities for students of all backgrounds.