August 31, 2023
Four New Members Join Goucher College Board of Trustees
Goucher College is proud to announce the appointment of four new members to the Goucher College Board of Trustees. As leaders in diverse industries—spanning local governance and business, the news sector, and fundraising, among many other passions—the dedicated expertise of these new appointees will help drive momentum in accomplishing the institution's goals. The college's Board of Trustees and administration remain committed to academic excellence, fostering an inclusive community, recruiting and retaining faculty and staff, enhancing campus facilities, and expanding academic undergraduate and graduate programs.
These four members will help forward the college's strategic plan, Cultivating Global Changemakers, and be a part of the final phase of our comprehensive campaign, [UNDAUNTED], which focuses on funding the college's state-of-the-art Science Innovation Center to allow Goucher students to stand at the forefront of science education and tackle our world's most pressing questions.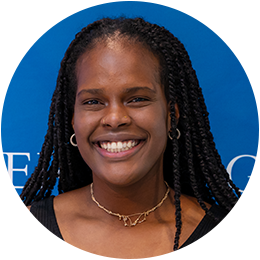 Elizabeth Bobo '23
Elizabeth Bobo is a Goucher College alumna who studied professional and creative writing and minored in political science. During her time at Goucher, she wore many hats, including the director of student organizations in the Student Government Association (SGA), chief of staff on SGA, an Arsht Presidential Diplomat, a Writing Center tutor, and a member of the women's volleyball team. Currently, Bobo is the chief of staff to Maryland State Delegate Karen Simpson, who represents District 3, Frederick County. She was nominated and selected as the Recent Graduate Trustee.
---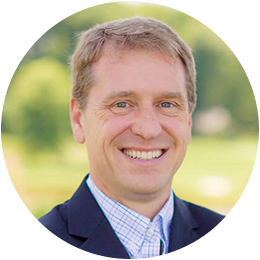 Marc Cousins '95, M.Ed. '07
Originally from Maine, Marc Cousins graduated with a B.A. in elementary education and an M.Ed. in sports administration and athletic leadership. While at Goucher, he was a member of the basketball, lacrosse, and cross-country teams. He serves as Alumnus Trustee and was most recently a member of Goucher's Blue & Gold Society and AAGC Boards. Cousins began his career as a middle school science teacher in Baltimore City, spending the next 20 years as a technology coordinator at the Park School and the director of athletics at Saint James Academy for 16 years. In 2016, he began a new career as a consultant with the Compass Group, where he provides strategic counsel to advance campaigns and build capacity across nonprofit sectors. Not straying far from his education roots as a consultant, Cousins is a collaborative and dedicated teacher, partnering with fundraising professionals to build and educate strong fundraising teams, facilitate effective strategic planning, and train and inspire board and volunteer leadership.
---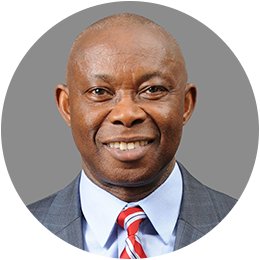 Dr. Michael Okoroafor
Dr. Michael Okoroafor is McCormick's vice president for global sustainability and packaging innovation. Prior to his tenure at McCormick, he was vice president for packaging and R&D at H.J. Heinz Company, and he has also held leadership roles at the Coca-Cola Company and PPG Industries, Inc. Dr. Okoroafor holds a Ph.D. in organic polymer chemistry from Michigan State University and is a graduate of the Executive Development Program at Kellogg Business School at Northwestern University. Dr. Okoroafor is an inventor with over 40 patents, and he has been published in over 35 technical publications. He currently serves on the board of directors for the Institute of Packaging Professionals (IoPP) and for AMERIPEN (American Institute for Packaging and the Environment). He also serves on the Engineering & Science Advisory Board for the University of Detroit Mercy and the Consumer Brand Association Packaging Sustainability Council.
---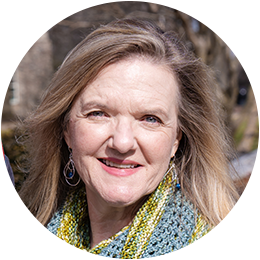 Kimberlee Van Newkirk Shaffir '83, P'15
Kim Van Newkirk Shaffir currently serves as president of the AAGC. A communications major, Shaffir began working during her senior year at Baltimore's WMAR-TV, and later that year, she moved from local news to the network, beginning a 39-year career in the Washington bureau of CBS News. As an editor, Shaffir has covered every major beat in Washington: the Capitol, the Pentagon, and the White House. For six and a half years, Shaffir worked primarily for the CBS program Face the Nation as a producer/editor. In 2013, she and her team received an Emmy for their broadcast about the 50th anniversary of the assassination of President John F. Kennedy. Shaffir served as her class's representative for Goucher Quarterly (now Goucher Magazine) for 20 years and has also been a member of the AAGC nominating committee and an Alumna Trustee.
---