June 12, 2020
M.A.H.P. Anniversary Series: Donna Reiner, M.A.H.P. '09
Donna Reiner, M.A.H.P. '09, loves to work on efforts that protect her historic district.
To celebrate the M.A. in Historic Preservation Program's 25th anniversary and the success of its alumnae/i, the Welch Center will be interviewing some of the program's graduate to gain insight on what they love about the program, what they learned in the program, and how they are working to preserve places in a rapidly changing world.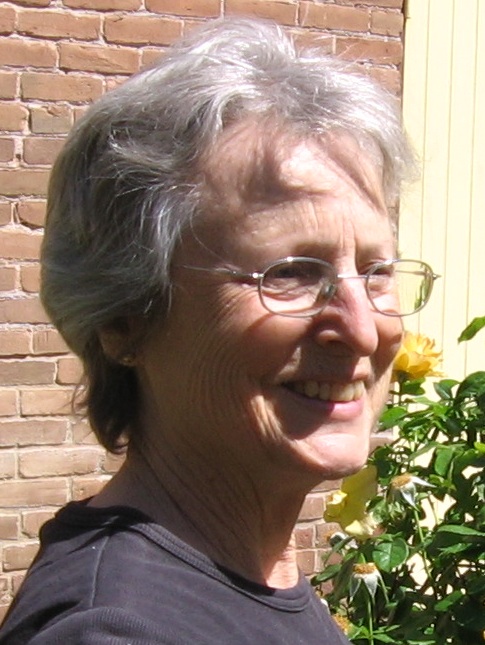 This week's feature is: Donna Reiner, M.A.H.P. '09
What excites you most about the field of historic preservation?
I have a sense of accomplishment when a National Register nomination is completed and accepted by the Keeper. I also love helping the people in my historic district understand what it means to be historic and work on efforts to protect our neighborhood from flippers and developers who don't truly understand the community.
What is the most interesting/unusual/challenging project you've worked on?
I'm currently working on the evaluation of seven commercial blocks for a proposed historic commercial district. The amazing changes from primarily residential to commercial on one side of the street and the primarily midcentury modern small one-story commercial buildings on the other has posed some challenges. It is Phoenix's "Miracle Mile," and the success, demise, and rebirth of the area is complex. Lots of contextual complexities and more recent "poor" modifications to storefronts, which have led to integrity issues.
What is your favorite thing about the M.A.H.P. Program at Goucher?
The fact that I did not have to leave home to find such a wonderful program. I had completed a Ph.D. through distance learning and found that suited me quite well.
What is the most important thing you have learned from the M.A.H.P. Program?
It's not so much what I learned, but the program and the degree enabled me to successfully re-career. I am known in the area for providing thorough and accurate information after extensive research.
How has the field of historic preservation changed over the years?
Facing the issues of preserving quality post-WWII buildings, which is when Phoenix had its most tremendous growth, has challenged preservationists in how to explain their importance to the public and governmental officials. At least more people understand that buildings can be historic even if they are not listed on any register.
How are you working to preserve places in a rapidly changing world? What are the challenges in doing this work?
Besides doing historic research, I write articles about Phoenix history that are published in at least one statewide journal and a local newspaper. I am an active member (plus officer) of the statewide preservation group Arizona Preservation Foundation; a member of the Postwar Architecture Task Force of Greater Phoenix, which actively supports preserving Phoenix's postwar architecture; regularly attend the City of Phoenix Historic Preservation Commission meetings (I was a member and chair prior to enrolling in the M.A.H.P. Program); and work with a small group of neighborhoods to protect unauthorized and/or poorly designed additions to historic (listed) homes. Challenges are dealing with bureaucracy, developer money, and land use attorneys! The other challenges are dealing with the state (government) individuals. After working on nominations in three states, I find some reviewers to be very critical and others to be quite helpful. Understanding the review process in your state is important and who the members are if there is a committee involved (as it is in Arizona).
What historic places do you want to see preserved in the years to come? Why?
There are a number of significant/one-of-a-kind midcentury buildings in Phoenix that I would like to see preserved. Why? Because there is nothing else like it in some cases in the entire state of Arizona or the U.S. We Phoenicians need to show greater pride in what midcentury stock we have.
In your opinion, what is the future of the historic preservation field? Where would you like to see the program in the next 25 years?
Excellent question. I hope that the future holds greater vision of what historic preservation means. We cannot save/protect/preserve everything. So, we need to prioritize what is important. That is what the PATF group has done (we have our top 25 that we individually watch). As for the program, I would like to see students have more involvement with local groups, private and governmental. One never knows when they might encounter officials who they need to know, such as land use attorneys, city council members, HP commission members, etc. Having these contacts, I believe, are imperative. A person in the field wants to be known as an expert by all those officials, not merely someone who may be opposing a new project. Also, students should be learning about the nomination review process on the local and state level. It varies and it's also important to know who the reviewers are.