August 2, 2017
Goucher College Awarded Major Grant for Art and Technology
Chris Landers
Goucher College is pleased to announce it has received a grant for $494,725 from the Sherman Fairchild Foundation. These funds will go to support art and technology improvements in the Center for Art and Media and the Center for Dance, Music, and Theatre.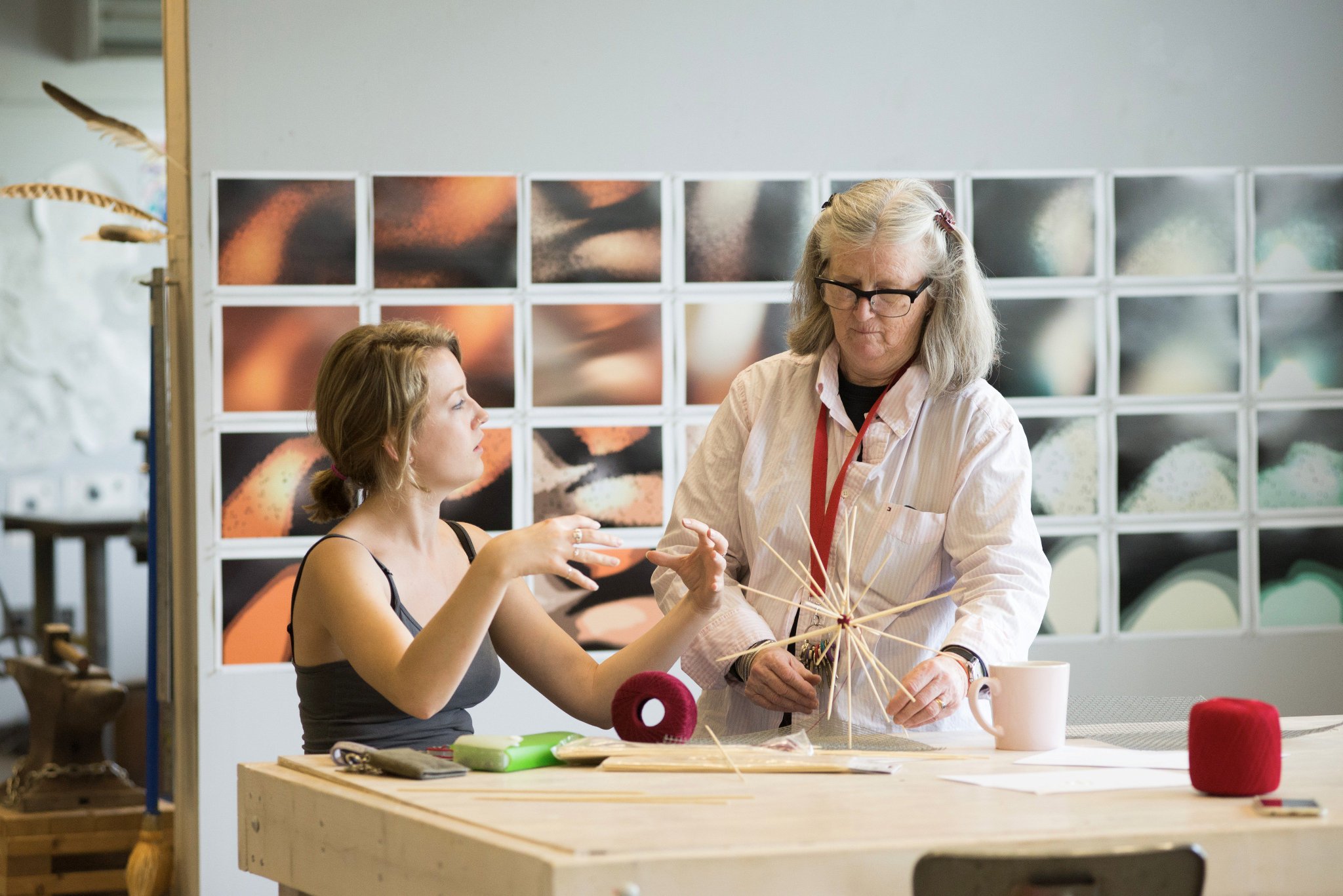 The centers will use this grant money to implement and expand parts of the new Goucher curriculum, including seminars and data analytics requirements in the arts. The new curriculum requires all disciplines to offer classes that rely upon data analytics techniques, and new or emerging technologies will add to the resources available to apply quantitative reasoning to the performing arts. For example, movement capture software might allow a dance performance to be analyzed in a way that was previously impossible without the technological resources.
"This grant, and what it allows us to do, will support the inter-disciplinary education we're providing here at Goucher," said Goucher President José Antonio Bowen. "In a true liberal arts education, you see that the disciplines are all inter-related, and this gives us a means to, using technology, bridge that gap between the arts and sciences in a new and really interesting way."
The new curriculum launches in fall of 2017. To learn more about Goucher College, please visit our website at www.goucher.edu.
About Goucher College
Named one of the top 10 most innovative colleges in the country by U.S. News & World Report, Goucher College is a private, coed, liberal arts college dedicated to providing a multidisciplinary, international education and preparing students for the jobs of the future. A Goucher education focuses on the 3Rs: helping students develop strong faculty and peer relationships, encouraging resilience, and teaching students to reflect upon their cognitive styles so they can become true lifelong learners. For more information, please visit www.goucher.edu and follow @GoucherCollege on Twitter, Instagram, Facebook, and Snapchat.
About Dr. Bowen
Dr. José Antonio Bowen—a national award-winning educator—is a pioneer in active learning and the use of technology in the classroom. At Goucher, Dr. Bowen has integrated the 3Rs into Goucher's curriculum: relationships, resilience, and reflection, which are crucial to students' learning and success in both college and beyond. He is also a best-selling author of Teaching Naked: How Moving Technology Out of Your Classroom Will Improve Student Learning. The anticipated sequel, Teaching Naked Techniques, was released on January 24, 2017.