October 30, 2023
The 2023-24 Arsht Presidential Diplomats
Twenty-six students have been chosen for this distinguished program, supported by the Roxana Cannon Arsht '35 Center for Ethics and Leadership at Goucher College.
Goucher College is pleased to announce the students selected to be Arsht Presidential Diplomats for the 2023-24 academic year, the third such cohort at the college. The program is run by the Roxana Cannon Arsht '35 Center for Ethics and Leadership at Goucher, which was established through a $2 million gift from Adrienne Arsht in memory of her mother, a proud Goucher alumna who was the fifth female member of the Delaware Bar and the first woman judge in Delaware. The center promotes the exploration of ethics and leadership throughout the liberal arts.
The Arsht Diplomats play a prominent role at the college, both on and off campus; they are responsible for representing Goucher at meetings with government officials and business leaders, as well as at community-facing events. With these duties, the Arsht Diplomats further develop their leadership skills while also becoming empowered to have a voice in college matters.
"This year's cohort comes from a very competitive pool of outstanding students, the largest applicant pool since we began the program three years ago," says Lindsay Johnson, France-Merrick Director of Community-Based Learning. "They truly represent the best of Goucher. The Diplomats are actively engaged in leadership roles all over campus, and this cohort can explore leadership and ethical challenges in real time—often turning to each other to collaborate and address the issues facing them as team captains or leaders of active clubs and student organizations. The program invites students to balance theory with practice and engage with innovative leaders who are navigating leadership challenges at regional, national, and international scales."
The students chosen this year are engaged on campus in many roles, holding positions in student government, as resident assistants and tutors, on athletic teams, and more. They have a cumulative GPA of 3.7 and represent 17 different majors and minors from the undergraduate and graduate programs.
Read on to learn more about this year's Arsht Presidential Diplomats.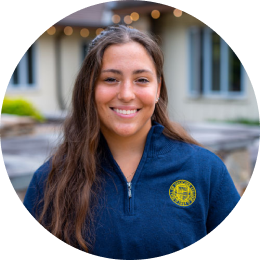 Aaliyah Ybarra is a senior from Austin, TX, double majoring in psychology and sociology/anthropology. She is interested in going into child advocacy after undergrad or getting her master's in social psychology to become an adoption/foster care specialist. Her interest in child advocacy started a few years ago after a mission trip to Mexico helping at an orphanage, where the kids changed her perspective of gratitude and humanity. When she is not busy studying, you can find her on the tennis courts playing for Goucher's women's tennis team, with her head in a book, or outside enjoying the weather and nature.
---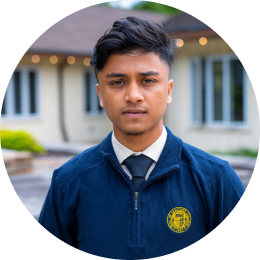 Abdul Siam is a sophomore double majoring in computer science and data science, with a minor in business management. As a leader on campus, he serves as an RA, chairs the Academic Honor Board, and holds the role of attorney general for the Student Government Association, ensuring academic integrity and advocating for student interests. He also contributes as a non-voting board member of the Goucher Board of Trustees Student Success Committee. Abdul's post-graduation goal is to work as a software engineer, leveraging his expertise in algorithms and tech foundations. His long-term vision involves becoming an entrepreneur to create innovative services that serve society. Outside of academics, he loves playing soccer, traveling, and spending quality time with friends.
---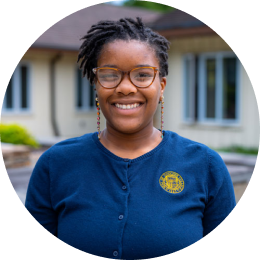 Alorah Collier is starting her third year and is interested in social justice and majoring in Spanish with a sociology focus. On campus, Alorah has taken on multiple roles, including working as a residential assistant, an instructor with the Futuro Latino Learning Center, and an intern working remotely with NCCJ STL. In the spring, she hopes to travel abroad to Costa Rica and learn about the different cultures of the world. She hopes to lead with an open heart and mind through social justice and youth leadership works. In her free time, Alorah loves to spend time with her plants and meditate.
---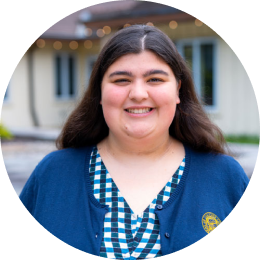 Autumn Custis is a senior majoring in political science and minoring in religion and justice. She is from Maryland's Eastern Shore, currently living in Crisfield. Around campus, she wears many hats, including as a resident assistant and an administrative coordinator for the Student Engagement Team, the undergraduate programming board. She also is an avid blood donor and supporter of the Student Support Network, which supports children in Baltimore County Schools. During the 2023 legislative session, Autumn interned under a senator of the Maryland General Assembly. In her rare free time, Autumn likes to do escape rooms, travel domestically, and play board games. She hopes to become a "political party planner" planning fundraisers, galas, and campaign events for members of the government.
---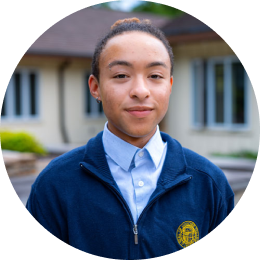 Cas Sturdivant is a junior double majoring in biochemistry and molecular biology (BCMB) as well as chemistry. He has worked as a TA for introductory biology courses since Fall 2022 and is also a peer tutor at the Writing Center. Post graduation, he hopes to attend graduate school and pursue a research career.
---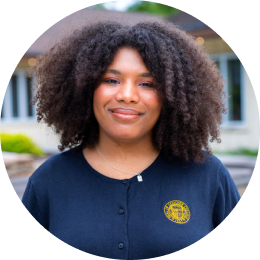 Celeste Bawara is a sophomore with majors in psychology and philosophy, accompanied by minors in transnational French studies and literary studies. Celeste is a peer tutor in the Writing Center as well as a peer coach for the Academic Center for Excellence. She is also a research assistant in a psychology research study. In addition to academic engagements, Celeste is involved with the Goucher Choral Society and the production of The Rocky Horror Picture Show. Celeste was born in Fort Lauderdale, FL, and spent most of her life in Houston; she spent her high school years in Stevens Point, WI. After witnessing the disparity in opportunities between these metropolis cities and rural areas, she is passionate about helping students become aware of what is available to them and increasing their involvement at Goucher.
---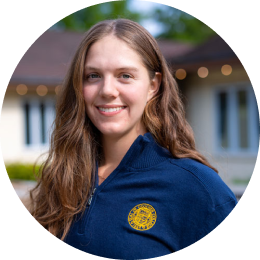 Cordelia Edwards is a senior majoring in business administration and minoring in professional writing. On campus, she serves as a captain for the equestrian IHSA team and as a supplemental instructor for the Business Department. Additionally, Edwards works at Roseda Farm in Monkton, MD, where she helps feed cattle, manage meat sales, and organize events. In recent summers, her passions of management and animal husbandry were combined in an internship at a working cattle ranch in Wyoming, where she cared for horses and cattle over 33,000 acres. Inspired by her unique experience, Edwards aspires to a career in agricultural supply-chain logistics or economics.
---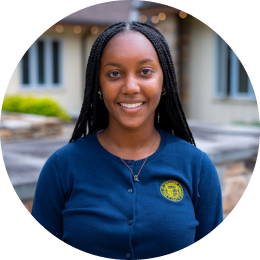 Daryn Carter is a senior in her second year as an Arsht Diplomat. She is double majoring in international relations and Spanish. Daryn is currently the team captain on Goucher's field hockey team and a tutor and student coordinator for the Writing Center. She has interned for the Baltimore Museum of Industry, where she helped improve accessibility for Spanish speakers by creating audio guides. She wants to pursue a career in political consultancy where she can work on pressing issues in the world today.
---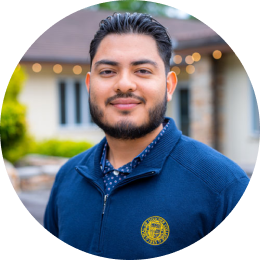 Diego Toledo Juarez is a senior double majoring in political science and international relations. He has been awarded the Maryland Young Pennell Scholarship for the past four years. Diego is a student ambassador, the vice president and co-founder of Nomad Student Association, an InterConnect intern in the Global Education Office, and a member of Goucher Christian Fellowship. He has worked with Maryland's Department of Education as an advocate for English Language Learners and intends to become an immigration lawyer. Diego's post-graduation plans are to work at NORAD, a tech startup that he and his friend created in 2021, as he wants to focus on NORAD's latest app, "Reclaim," right out of college. However, he also intends to pursue his legal career by obtaining a law degree in the next few years.
---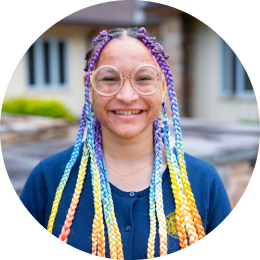 Grace Klain is currently a senior sociology/anthropology major with a concentration in health and medicine and a minor in public health. On campus, Grace in involved in many things, including working as a resident assistant, a peer educator for the Wellness Center, and co-president of Goucher Women of Color Circle (GWOCC). She plans on furthering her career by going into medicine and eventually becoming a neonatologist. When she's not working or studying, you can find her on the golf course playing for Goucher women's golf team, enjoying Goucher's trails, or just spending time with friends.
---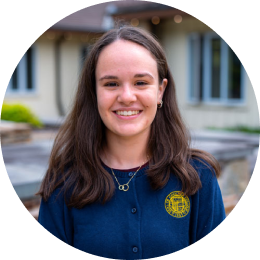 Jaida Rhea is a junior double majoring in environmental studies and professional writing. On campus she works as a resident assistant, plays the violin in the Goucher College Orchestra, and is training to become a peer tutor at the Writing Center. During summer 2023, she completed a research program at the Maryland Institute for Applied Environmental Health and was accepted into the prestigious Ernest F. Hollings Undergraduate Scholarship Program through the National Oceanic and Atmospheric Administration (NOAA). During her freshman year, Jaida interned with Seaside Sustainability, where she co-created and served as the project manager for their newsletter on environmental topics, called "C Change." Jaida is passionate about environmental conservation and plans to study abroad in Monteverde, Costa Rica, during J-Term 2024 to study sustainable development for the tropics. After graduation, she plans to attend graduate school and eventually pursue a career in climate policy.
---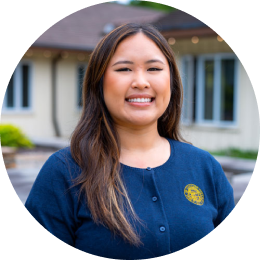 Jaslyn Pham is a junior majoring in communications and media studies with a minor in business. Along with the Arsht Presidential Diplomat position, she is involved on campus as a resident assistant, an Admissions ambassador, a social media manager for the Nomad Student Organization, and a student representative for the Transfer Advisory Group. After college, she plans to land a job in the online social media realm, focusing on the marketing aspect of the company. Outside of school, you can find Jaslyn doing nails, experimenting with beauty makeup, painting flowers, and playing video games.
---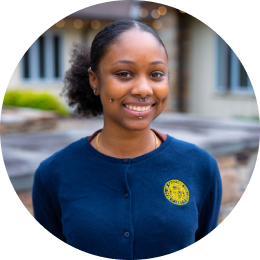 KaNaia McNair is a senior from San Diego attending Goucher College. She is double majoring in chemistry and engineering science with a concentration in chemical engineering. On campus, she is a member of the Goucher Christian Fellowship and Goucher Women of Color Coalition. Also, she is currently an intern at the Baltimore County Police Department in the Forensic Chemistry Laboratory. She is considering obtaining her master's in forensic pattern analysis, and she hopes to further her career in forensics by joining the crime scene investigation unit and one day become a forensic chemist. When she isn't busy with her internship and bible study, she enjoys reading, listening to music, braiding hair, and discovering delicious new places to eat.
---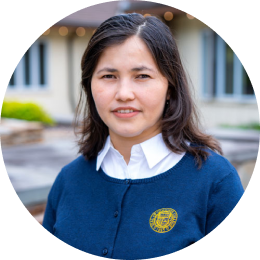 Laila Shahin is a senior Hazara girl from Afghanistan majoring in sociology/anthropology. She has recently been awarded the position of philanthropic representative by the assistant director of annual and affinity giving at Goucher College. She is a student assistant in the library and is interested in law because she believes in justice, equality, peace, and human rights for everyone. She is advocating to #StopHazaraGenocide, an event that began in the 1890s and is still a prevalent issue to this day in Afghanistan. She is committed to raising awareness and calling the global community to action against this horrific and pervasive event. She is also passionate about women's rights, having grown up in a space that systemically oppresses women, specifically denying them the right to an education and other human rights in Afghanistan. Because of her experience facing discrimination as a minority in Afghanistan, Laila will pursue law school to fight for the basic needs of her generation and identity.
---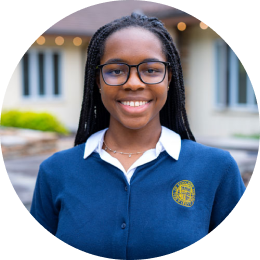 Lily L'Oiseau (they/she) is a sophomore double majoring in environmental studies and French transnational studies. They serve as a Student Leader for Civic Action (SLCA) with Community-Based Learning. As an SLCA, Lily works with her peers as a leader but also as a tutor for the Lutherville Laboratory Classroom Aide program. Lily is a LAUNCH mentor; she works with a cohort of Goucher first-years of historically underrepresented backgrounds as they transition to college. Lily is also on the equestrian team and is excited to grow with the team in the coming seasons. From their roles and positions at Goucher, Lily looks to gain experience and skills that help her to grow as a person and strengthen herself into a well-rounded entrepreneur in the fields of environmentalism and photography.
---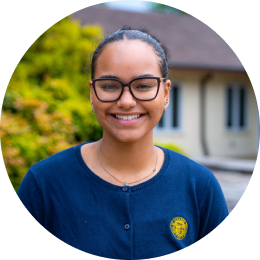 Lucille Hendricks is a sophomore double major in political science and international relations with a minor in legal studies. After Goucher, she plans to attend law school, enrolling in an MA/JD program. After spending some time working as an attorney, she aspires to work in intelligence in the FBI. Aside from serving as an Arsht Presidential Diplomat, Lucille is the director of student organizations for SGA, a part of the Goucher women's volleyball and basketball teams, the president of the Black Gophers Coalition, and a tutor in the Writing Center.
---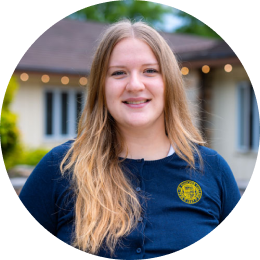 Lydia Bailey is a senior at Goucher College, where she is majoring in biology. She also has a double minor in chemistry and psychology. On campus, she is a Student Athlete Advisory Committee president, a resident assistant, and a lead Admissions ambassador. She is also a part of different groups on campus, including the Student Engagement Team and as a student representative for the Facilities Committee. She also competes for the women's track and field team as a thrower. Lydia's many involvements on campus make her a busy bee; from these involvements she has fostered meaningful relationships across campus while gaining experiences and knowledge she would not have otherwise. In the future, she wants to pursue becoming a genetic counselor, assessing individual or family risk for a variety of inherited conditions, such as genetic disorders and birth defects, then assisting them with finding a solution. When Lydia is not at Goucher, you can find her in Ocean City, MD, working as an assistant restaurant manager or laid out on the beach.
---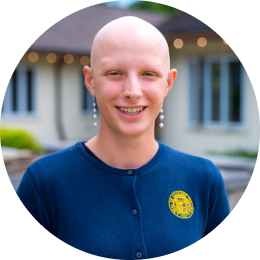 Molly Smith is a junior from Damascus, MD, majoring in economics and minoring in music. She recently received the Max Hochschild Prize for Excellence in Economics. Molly is a leader on both the women's golf and women's lacrosse teams on campus, and off campus she works coaching youth sports and volunteers for the American Academy of Dermatology.
---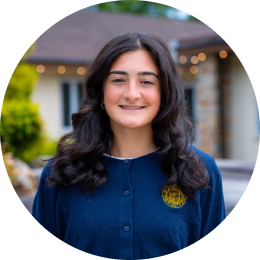 Olivia Catania is a junior pre-dental student athlete majoring in biology and minoring in chemistry and is an upcoming captain for the women's soccer team. She plans on furthering her career as a dentist in the U.S. military after graduating dental school. Her career path was inspired by her want to give back to her country while pursuing a job she is passionate about. Olivia is involved with both the athletic and academic departments. She has participated in the Gopher Leadership academy as well as provided the Chemistry Department with tutors for supplemental instruction and provided lab assistance. Beyond her love for school and soccer, Olivia finds great interest in traveling. She completed her seven-week study abroad in Italy during the summer of 2023. While abroad she had the opportunity to explore six different countries and dive more into her Italian heritage. Traveling has allowed her to delve into her grandparents' experience growing up in Italy, broaden her cultural horizons, and experience what the world has to offer.
---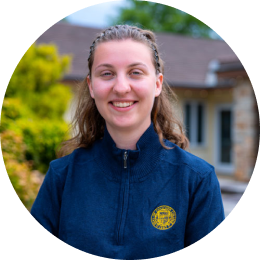 Reese Finnigan is a junior at Goucher College, where she is studying history and pursuing a future career in criminal law. This is her third year as an Arsht Presidential Diplomat. Her other involvement on campus, both with the track team and as one of the head editors of the student newspaper, has fostered a love for leadership and hard work. She was recently accepted to Oxford, where she will study during the Hilary and Trinity terms in the spring of 2024. Hailing from Dallas, Reese can often be found enjoying the "three R's:" reading, running, and rock n' roll.
---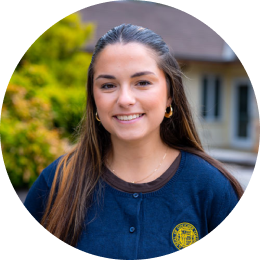 Rianne Nickerson is a senior majoring in political science and minoring in environmental studies. She aspires to have a career working at an environmental nonprofit or working with environmental policy at the state or federal level. During the academic year 2022-23, she was a recipient of the Goucher College Athletics Neumann Award and attended the National NCAA Leadership Conference. Along with Presidential Arsht Diplomats, Rianne is a part of the Goucher Women's volleyball team and serves as the director of academic affairs for SGA.
---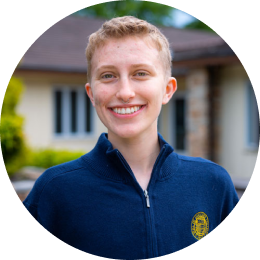 Sam Koseff (they/he) is a junior exploring their love of the arts and LGBT activism by triple majoring in dance, integrative arts, and women, gender & sexuality studies. They focus on choreography, performance, and LGBT rights within their majors and hope to eventually become a college professor after a career in dance and choreography. They are a highly grateful recipient of the Galla, Rosenberg, Mary Fisher, Polinger, and Sophia L. Kurek Memorial scholarships. As a passionate and highly involved student, they support Goucher in many positions, including as a Goucher guide, student ambassador, Dance Mentor co-director, Contact Improv Collective head, and former CREI diversity peer educator. Sam is also active in many of Goucher's performances, including performing and choreographing for the Goucher Repertory Dance Ensemble, The Rocky Horror Picture Show, and independent works and having works selected for the American College Dance Association in Spring 2023. Sam also enjoys collage, their two cats, and watching The Nanny with their roommates.
---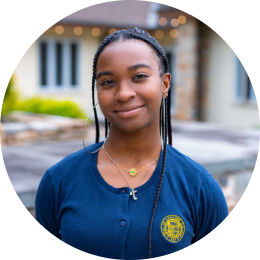 Tahira Bakare is a recent graduate of Goucher's Class of 2023 with a degree in psychology and a minor in art and is now in her first year of graduate school. She is studying and pursuing a master's degree at Goucher in athletic leadership and administration. She is also interning with the strength and conditioning coach at Goucher College to get her certification in strength and conditioning and is a graduate student here at Goucher in the Academic Center of Excellence, where she is inspiring and pushing students to what they want to achieve. Tahira can be found in the weight room or in the Academic Center of Excellence helping other students with their needs.
---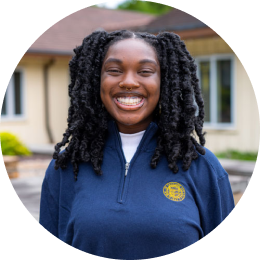 Teresa Okello is a senior majoring in biological sciences while minoring in chemistry and public health. Her interest in student leadership and advocacy is apparent in the roles she has taken on at Goucher College as a Goucher guide, Quantitative Reasoning Center tutor, supplemental biology instructor, and biology help center tutor. She is also the head of programming for the Goucher Women of Color Circle. She aspires to a career as a physician's assistant with a focus on public health advocacy. She also serves as a research student in the Biology Department, studying recycling systems within yeast cells.
---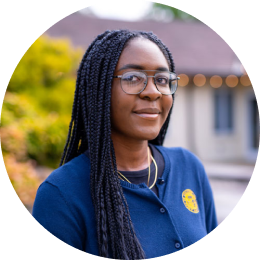 Virtuous Ayuk is a senior, double majoring in integrative arts studies and psychology. She aspires to work in the field of art therapy, with a focus on adolescent development. This is channeled in her ongoing experience for the past two years, working as an intern for Columbia University's pre-college program. She plays an active role as an assistant under the Wellness team in planning and executing programming events and advising workshops for upwards of 5,000 students. Her passion for community building is channeled through her role as the Goucher International Student Association vice president, where she works to foster a community and home away from home for Goucher's international student community. She remains passionate about art and creating as a means for community engagement, studying art abroad at the University of Glasgow in the past semester and getting involved with a Baltimore social service organization, Earl's Place Transitional Housing, this semester.
---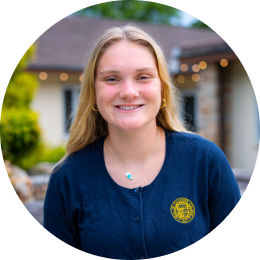 Zoe Mikles is a junior majoring in biological sciences. She is currently serving as captain of Goucher's field hockey team and is an active member of the Student Athlete Advisory Committee. Zoe is also a peer educator on campus. She is an avid volunteer within the Baltimore community, volunteering her time in the Pediatric Emergency Department at John's Hopkins hospital as well as with the local Red Cross. These volunteer opportunities coincide with her future goal to work in pediatric medicine. In her free time, Zoe enjoys running, hiking, and hanging out with friends.
---