June 17, 2020
Trustee Emerita Dorothy Krug '41 dies at age 99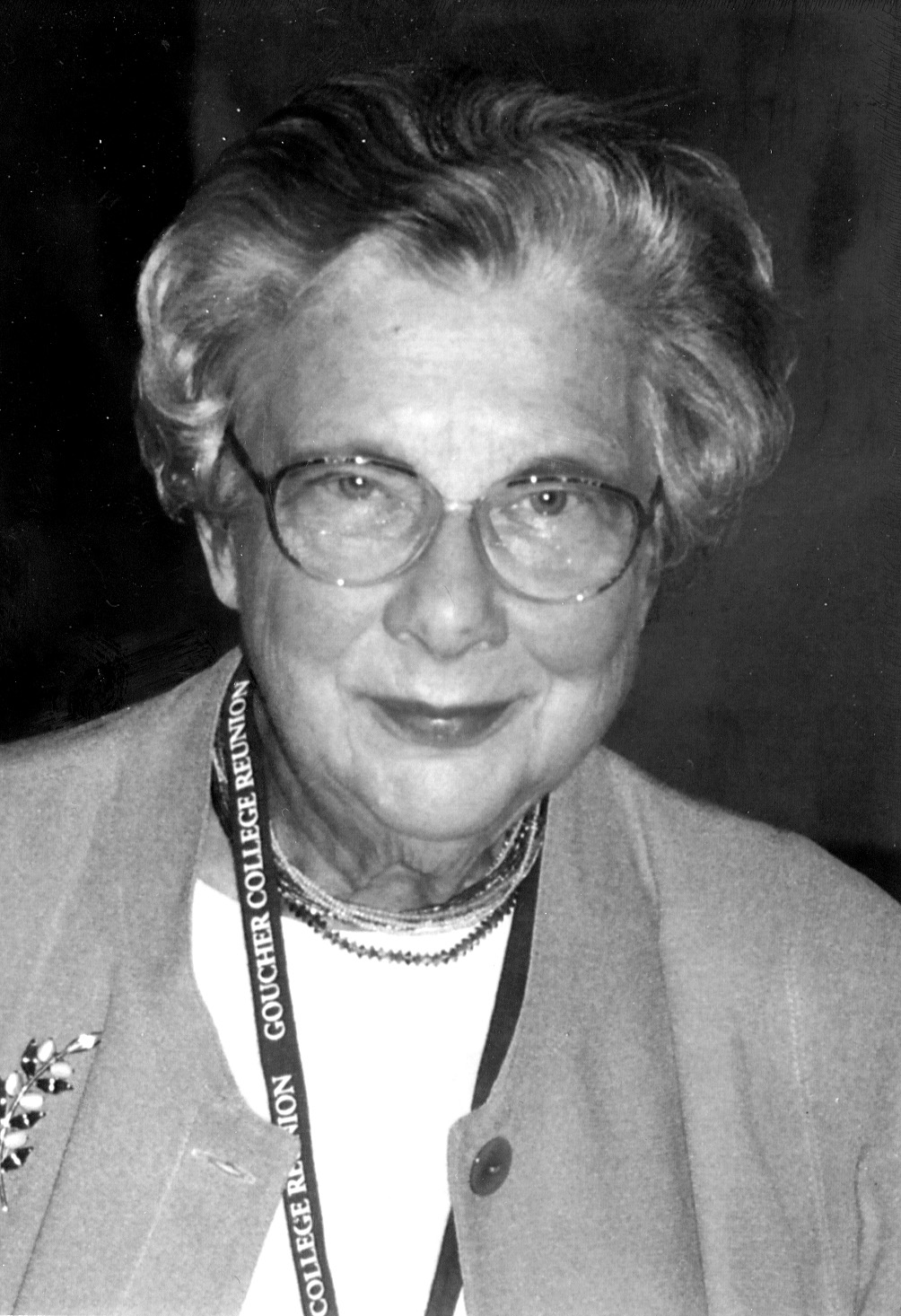 Goucher has lost another long-time member of our community with the death of Trustee Emerita Dorothy "Dotty" Krug '41. Alumna, finance executive, and steadfast advocate for Goucher, she will be missed by so many. She passed at the age of 99 on June 10, 2020.
Krug had deep roots at the college as her aunt, Bertha May Clark, graduated in 1900, and her mother, Elsie Clark Krug, was a member of the Class of 1909. She grew up in a house directly across the street from Goucher Hall, so she had Goucher's influence, not only from family, but also from the college students, buildings, and activities around her in her formative years.
Krug earned her Goucher bachelor's degree in French, and after graduation, worked as an investment counselor/personal manager for T. Rowe Price until 1976. A pioneer for women, she eventually became the firm's first female vice president.
As a volunteer, Krug served as a member of the Board of Trustees, a board member for the Alumnae & Alumni of Goucher College, president and committee member for the Goucher Club of Baltimore, and served as co-chair of the Alumnae/i Tours Committee. She was named a trustee emerita of the college in 1990.
She was active in several organizations in Baltimore, including Lovely Lane United Methodist Church, the League of Women Voters of Baltimore City, the Broadmead Retirement Community, and many more. In 2012, the Maryland chapter of the Association of Fundraising Professionals recognized Ms. Krug, along with Ethel Weber Berney '46, as Unsung Heroes for their work on the Alumnae/i Tours Committee, which raised more than $1 million for Goucher's Annual Fund.
Krug dedicated the Reader's Lounge in the Sanford J. Ungar Athenaeum in memory of her mother, and a group study room in memory of her aunt.
Her legacy, and her loss, will be felt at Goucher for years to come.
Gifts in Krug's memory may be made to the Greater Goucher Fund.