August 22, 2019
Welcome to the Goucher College Library
Welcome Goucher Gophers! The Library has so much to offer so make sure you stop in to check it all out!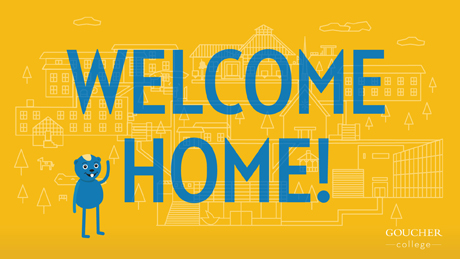 Goucher librarians were busy this summer working on new initiatives to help better serve you.
Required Readings on Course Reserve/eBook The Library now has textbooks and required readings for many classes available as a 2-hour reserve or e-book. Check the Course Reserves link on the library's website or our WorldCat catalog to see if we have the books required for your class.
New Chat and Text Services Chat and texting are now available to contact the Library for all of your research needs. Chat or send a text message to 410-609-5539.
Project MUSE Provides Free Access to Research on Gun Violence Project Muse, one of the databases brought to you by Goucher Library, is providing free access to materials focused on understanding and preventing gun violence. The collection, called "MUSE in Focus: Addressing Gun Violence," is available at http://bit.ly/MUSEinFocus-Gun-ViolenceEMMA.