August 20, 2018
Welcome to Goucher College Library 2018
Welcome Goucher Gophers! The Library has so much to offer so make sure you stop in to check it all out!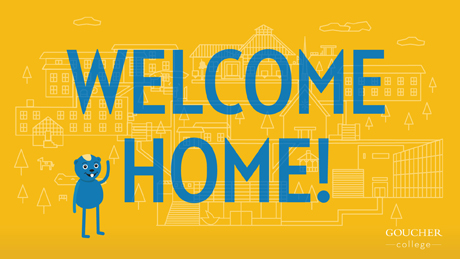 We have many ways to help you succeed. As you start your research assignments you can visit the Research Help Desk from noon - 10pm, Sunday - Thursday. If you cannot visit the library you can contact a librarian at reference@goucher.edu or use our fantastic Research Consultation service to set up an individualized meeting about your research topic.
One of our newest acquisitions is the New York Times online subscription. Anyone in the Goucher community can access it for free via our NYT Digital subscription. Great for those last-minute assignments requiring news articles! You'll need to create a campus account the first time you log in, but that's little work compared to the benefits it offers!
Our new Game Corner is in the Siebert Center (to the right after you enter the Library on the 3rd floor). Here you can simply choose a game, take it, and play anywhere in the Athenaeum. We only ask that you bring all the pieces back when you are done. And maybe that you play Hungry Hippo in the lounge areas of the Forum and not the quiet floors!
We have friendly and helpful people, academic resources, activities to help you relax and unwind, quiet places to study and reflect, as well as places to meet and discover new intellectual curiosities with your classmates. See something that you would like to let us know about or recommend? Use our Talk to Us blog.