August 24, 2017
Welcome to all First-Year students and welcome back to all returning Gophers - students, staff, and faculty!
Goucher College Library is ready for another exciting year and we hope you will visit us soon. There are new books, a new system to help you better find your course reserves, and electronic resources galore. Our staff will be so happy to see you! Be sure to drop in to see our new partners located in the Learning Commons, formerly known as the Information Commons.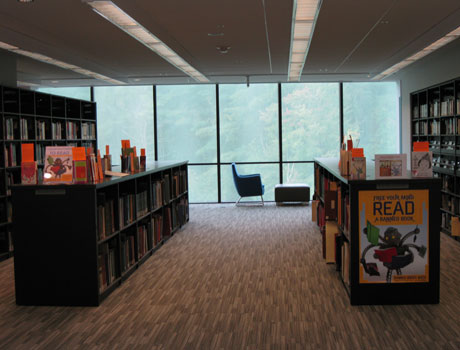 The Library's primary mission is to provide academic and technological resources and services that allow the college community to achieve its teaching, learning, research, professional, and community-service goals. To support that mission the college is piloting collaboration between the Writing Center (WC) and the Quantitative Reasoning Center (QRC) with tutoring offered right in the library. Get research help from the Library, writing help from the WC and quantitative data help from the QRC. A one-stop shop!
The Writing Center at Goucher College serves students, faculty, and staff by offering one-on-one consultations on any issue related to writing. Our tutors are highly qualified student workers who have been trained in writing instruction and tutoring. Each tutoring session is a collaboration between the tutee and the tutor, individually designed to help meet their particular needs. In addition to writing support, we offer speaking sessions for English language learners, and we can be a practice audience for oral and group presentations. The Center's services are free and appointments and walk-ins are available. Please check out our website for more information: https://blogs.goucher.edu/writingcenter/. -- Lana Oweidat
Goucher College's Quantitative Reasoning (QR) Center in the Center for Data, Mathematical, and Computational Sciences supports students in mathematics, science, social science, and other courses with a QR emphasis. The QR Center provides programming for student development of quantitative literacy and applications of mathematics and math-based skills to real-life situations. Currently, the QR Center provides drop-in tutoring to students in STEM-based courses who need help with math-based skills or content involved in their coursework. -- Justine Chasmar