March 20, 2018
Vault Career Intelligence Database
Looking for information about jobs and internships? Look no further! The Career Education Office (CEO) and the Library would like to introduce you to Vault, a resource that provides in-depth intelligence on what it's really like to work in an industry, company or profession and how to position yourself to land your dream job.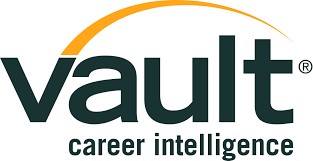 Vault is a multifaceted resource with a large expanse of information. It offers everything from extensive "Guides" to a variety of industries, to short "Q & A Videos" made by experts in thousands of fields. Some of Vault's resources include information on:
Internship Database and Job Board: Find thousands of ratings and reviews of internship programs, requirements, sample interview questions, how to apply and more! Then, search the thousands of new jobs and internships posted daily, sign up for alerts based on your criteria, complete a profile and be seen by top employers and recruiters.
Career e-books: Download full-text career guides on everything from "Interviewing" and "Structuring Your Resume," to in-depth overviews of industries, employers, and even general career topics.
Industry and Professions: Build the foundation for your career search by researching a broad range of disciplines with quick, easy-to-read profiles of different industries and occupations.
Company Profiles: Research thousands of company reports and access relevant information about potential employers. Vault posts rankings and reviews on company's industry reputation, career advancement opportunities, quality of life, salary and benefits, interview processes and more! This information provides you with a competitive advantage over others!
Articles, Blogs & News: Stay current on trends, score advice, and comment on a wide variety of career topics.
Visit Vault @ http://access.vault.com
Brought to you through a CEO and Library collaboration. News story written by Maddy Romberger.