November 9, 2007
Memory and Story: Nancy Patz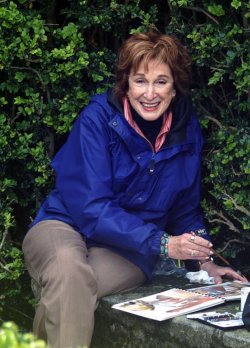 A program and panel discussion will celebrate the gift to Goucher College of the Nancy Patz collection, consisting of materials from the professional life and art career of the noted children's book author and illustrator.
Thursday, November 29, 2007
Kelley Lecture Hall, Goucher College
Reception and Art Exhibit, 7 p.m.
Panel Discussion: Memory and Story, 7:30 p.m.
Nancy Patz, keynote speaker
Tara Tappert, project archivist
Rick Pringle, professor of psychology
Uta Larkey, assistant professor of German
The program is sponsored by Friends of the Goucher College Library and Goucher Hillel.
Be sure to stop by the library to see a wonderful display of Nancy Patz's work. You'll find the exhibit in a glass case in front of the main service desk.
Media Contact
Jacqueline Cast
Assistant to the College Librarian
jacqueline.cast@goucher.edu
410-337-6362