2009-2010 Scholar Juliette Wells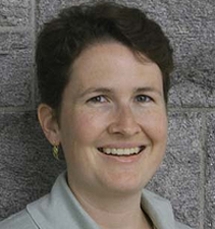 Hear a podcast of the lecture.
Juliette Wells, Goucher College's Burke Jane Austen Scholar-in-Residence for 2009-2010, gave a lecture titled "For the Love of Jane Austen" on Wednesday, February 17, at 7 p.m. in the Batza Room of the Athenaeum. Wells discussed why present-day Austen fans so often choose to feature the author in their fiction and nonfiction writing.
Wells is a prominent Jane Austen scholar and associate professor of English literature at Manhattanville College. She has written many scholarly articles about Austen, which have been published in The Oprah Affect: Critical Essays on Oprah's Book Club, A Breath of Fresh Eyre: Intertextual and Intermedial Reworkings of Jane Eyre, Chick Lit: The New Woman's Fiction, and other books.
She has received numerous grants, fellowships, and academic honors from institutions such as New York University, Paul Mellon Centre for Studies in British Art, Yale Center for British Art, and Manhattanville College. Last summer Wells completed a fellowship with the Jane Austen Society of North America's International Visitor Program, which supports research at Jane Austen's House Museum in Chawton, U.K.