Goucher College Orchestra
The Goucher College Orchestra (GCO) is the student orchestra of Goucher College. Membership is open to Goucher students for credit (1.0) or audit. Goucher faculty, staff, and alumnae/i may also participate, and should contact Mike Semancik to indicate an interest in participating. Additional musicians are contracted for dress rehearsals and performances depending on student enrollment and repertoire requirements. GCO performs in the college's Kraushaar Auditorium (one of Baltimore's premier concert venues) in the spring and in the warm acoustic of Goucher's Haebler Memorial Chapel in the fall.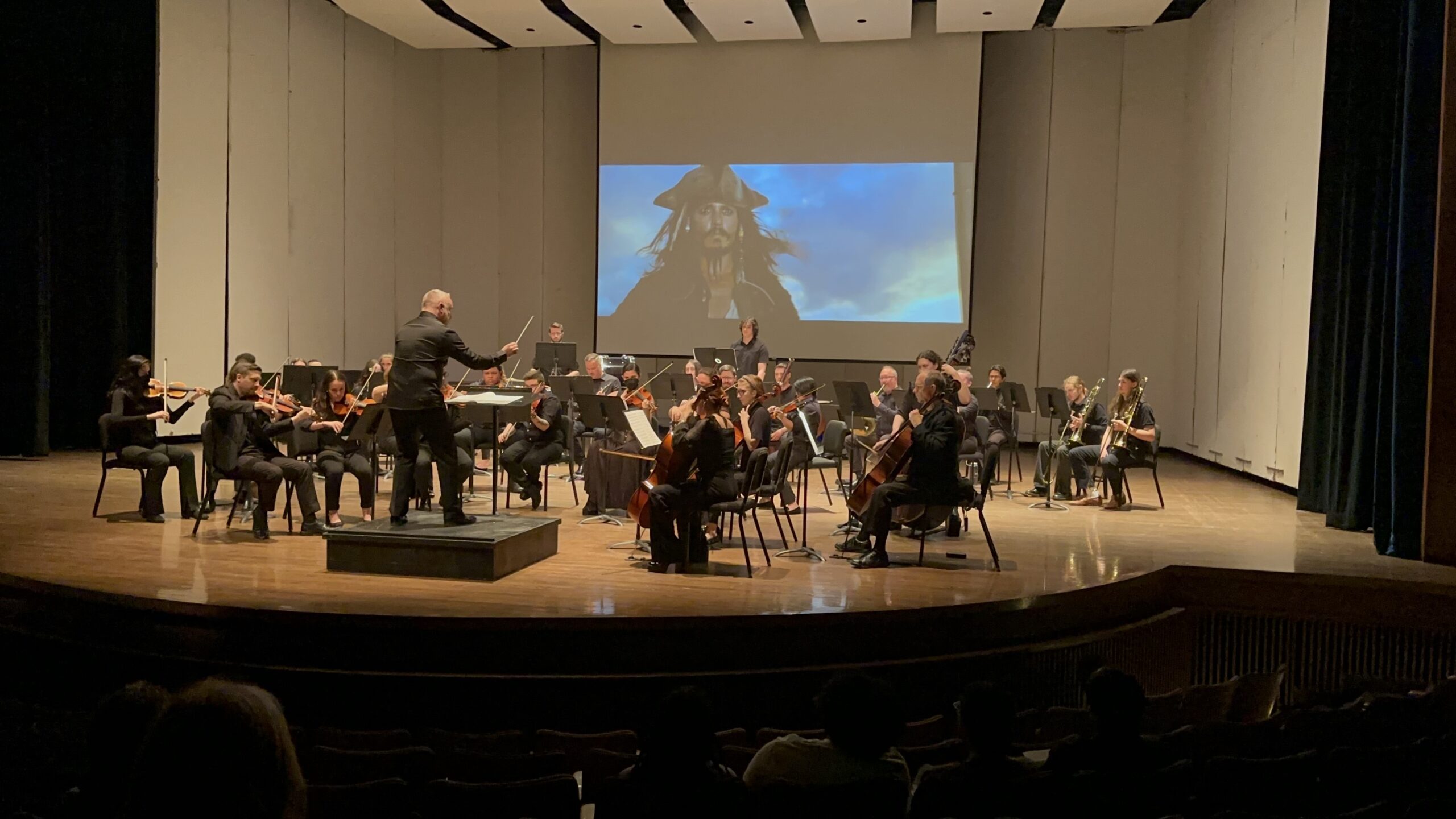 The orchestra rehearses in Merrick Lecture Hall in Kraushaar Auditorium. Goucher students and faculty often appear as soloists and guest conductors in concert. The orchestra performs major literature from the standard repertoire as well as works by advanced Goucher student composers, and appears frequently with the Goucher College Choirs. The orchestra is staffed by a student manager who helps with stage management and librarian duties.
FALL 2023 SCHEDULE
Fall Semester Concert
Sunday, December 3, 4:00 p.m.
Kraushaar Auditorium
FALL 2023 REPERTOIRE
Subject to change
MOZART
Symphony No. 40 I. Molto Allegro
BRUCH
Romance for Viola and Orchestra Featuring Michael Polonchak, Goucher Alum, Viola Soloist
OFFENBACH
Can Can Festival
HOLSINGER
On a Hymnsong of Philip Bliss
BRAHMS
Hungarian Dance No. 5