A College That Changes Lives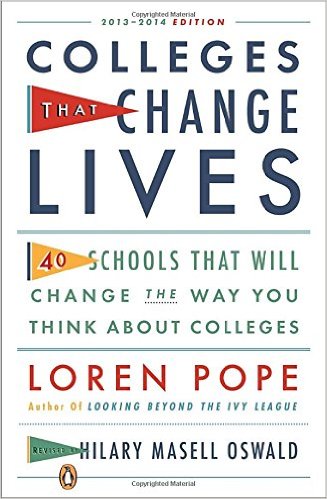 Goucher offers a unique college experience. Because of this, we're listed in the popular guide Colleges That Change Lives.
Through intimate classes with superb faculty, you'll learn how to question, analyze, and think deeply.
Through collaborative research with faculty, hands-on internship experiences, or service learning in the community, you'll get the chance to put your education into action.
Through studying abroad, you'll gain a global perspective.
Are you ready to find out who you are, what you care about, and what you love to do?
Here are a few reasons why Loren Pope thinks Goucher could change your life:
"Goucher nurtures A students as well as B and even some late-blooming C students who show curiosity and eagerness to embrace all that Goucher offers."
"The faculty make the difference."
"Goucher graduates get a broad-based education that makes them nimble and creative, confident, and capable of carving their own paths to success."
"It's a place that's rich with conversations about other places, thanks to Goucher's distinctive requirement that every student go abroad."