Emma '20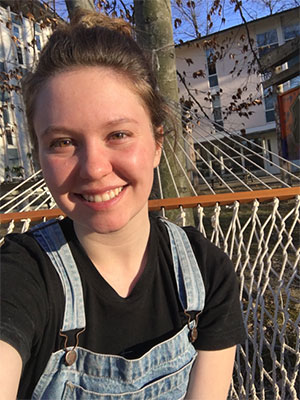 Major: Peace Studies major, History minor
Hometown: Denver, Colorado
Activities: Ultimate Frisbee team and exec board, sitting in the sun, reading, biking, and running.
What is your number one piece of advice for First-Year Students? Get out and about! The public transportation is pretty easy to use once you get the hang of it and there are so many cool things to do and places to go.
What is your favorite movie? The Princess Bride (I have seen it over fifty times and can recite the entirety of it, including the music and sword clinks, verbatim)
What did you want to be when you were growing up? An astronaut on Monday, a scientist on Tuesday, a dentist on Wednesday, a painter on Thursday, a ballerina on Friday, a book writer on Saturday, an astronomer on Sunday.
What would your superpower be? Teleportation because all of my favorite people live very far away from me and it's not okay.