John Olszewski '03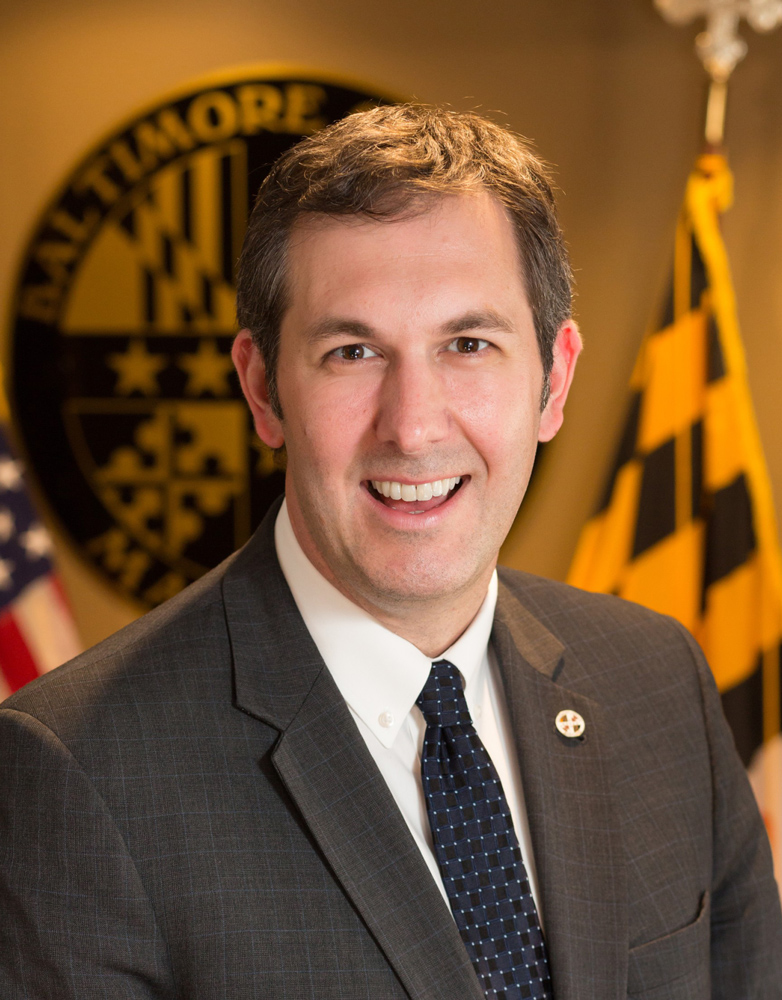 If anyone knows about tough decisions in Baltimore County, it's County Executive John Olszewski Jr.
Olszewski is from Dundalk, in the southeastern part of Baltimore County. He grew up near the steel mills at Sparrow's Point that dwindled over the last half-century, the last one closing in 2012. Seeing communities lose their chances to get good jobs affected him deeply. "I knew early on that I wanted to return home to help reverse those decades of decline," he said. Watching his father, a longtime county council member, was also an influence.
Olszewski was still in high school when he was appointed to the Baltimore County Board of Education as a student member. He participated in the search to find the next school superintendent and was brought in on the budget process. "Talking billions of dollars as a 17-year-old was really informative," he said, "and excited me about a career in public service." It affirmed his enthusiasm for education, too. He knew he'd want to do both in his career.
Olszewski's next big decision was more personal. He would be the first one in his family to go to college—he just had to pick where. The choice came down to Goucher College and the University of Maryland College Park. A high school math teacher and mentor, Debbie Thomas, suggested Goucher would offer both a better support system and a chance to think broadly about the world. After a campus visit and a generous financial aid package, Olszewski became a Gopher.
Goucher was memorable for more than late-night study sessions and meals at Stimson. In his junior year, in 2002, Olszewski was elected to a term on the Maryland Democratic State Central Committee. "It was another step in the direction of serving the community," he said. Even though he's a go-with-the-flow kind of person by nature, being in school full-time while serving on the committee forced him to be much more scheduled and organized. He made a lot of lists.
After Goucher, he taught at Patapsco High School for five years, specializing in social studies and special education, then worked for two years as a countywide resource teacher.
Olszewski loved teaching, but he wanted to do more. When he was 23, he was appointed and then elected to the Maryland House of Delegates. "It was a chance to take what I was doing in the classroom to scale," he said. "So instead of touching the lives of 30 kids every year, there were 300,000 Maryland kids we could fight for."
That youthful politician has been a youthful politician for a long time, becoming Baltimore County executive at 36 in 2018. He's had so many opportunities, and he wants to make sure young people today have them, too. "My story is possible because of my community, because of Baltimore County," Olszewski said.
His story is a uniquely Goucher one, as well. It's where Olszewski, a Goucher trustee, met his wife, Marisa Azzone Olszewski '04. It's where he learned to consider the world in new ways. And it's where he learned how to share his message. "I thank Goucher for equipping me with the critical thinking and interpersonal skills to help change people's minds," Olszewski said.
And if his daughter wanted to attend Goucher one day, "speaking for Marisa and myself, we would be 100% supportive."