Bill Condon '95
Communications Major
Senior Director of Mobile & Digital Sales
ESPN
New York, NY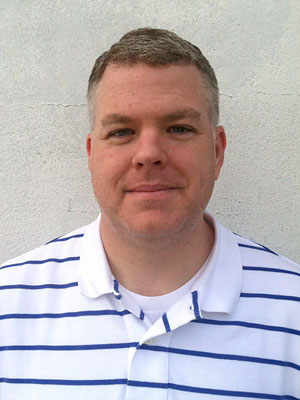 Landing his dream job—as senior director of mobile and digital advertising sales at ESPN—didn't happen overnight for Bill Condon '95. The former captain of Goucher's lacrosse team spent years selling media space for companies large and small, established and emerging.
"I clawed up the career path, made some moves, and worked for start-ups, which allowed me to gain knowledge in new fields," including new technology and the habits of its users, he says.
After growing up in Massapequa Park on Long Island, New York, Condon spent a year at a local community college before being lured to Goucher by the strong academic and lacrosse programs. Once there, he captained the lacrosse team for three years and majored in communications with thoughts of going into broadcasting.
Condon also worked as a disc jockey at Towson University's radio station. Although he loved broadcasting, he wasn't ready to make a career move into that field after graduating from Goucher. Instead, he took up his lacrosse sticks and traveled.
With the help of Mike Ryan, a former assistant lacrosse coach at Goucher, Condon played for several months in both Australia and England, working odd jobs to help pay the rent and visiting as many places as he could along the way. Then, once his wanderlust was satisfied, he moved back to New York and began his career in media planning and buying.
Over the years, as part of corporate ad teams, he analyzed audience research and purchased TV, Internet, and print advertising. "I found that I was using my writing skills, people skills, building rapport," he says—all things he learned at Goucher.
Several companies, multiple cities, and a marriage later, he got the gig at ESPN, where he works with a sales force of 20 as the resident expert on cell phone advertising. Noting that the company is owned by Disney, the father of three adds, "Getting into the parks for free is a great perk."