February 24, 2020
Students published in national academic journal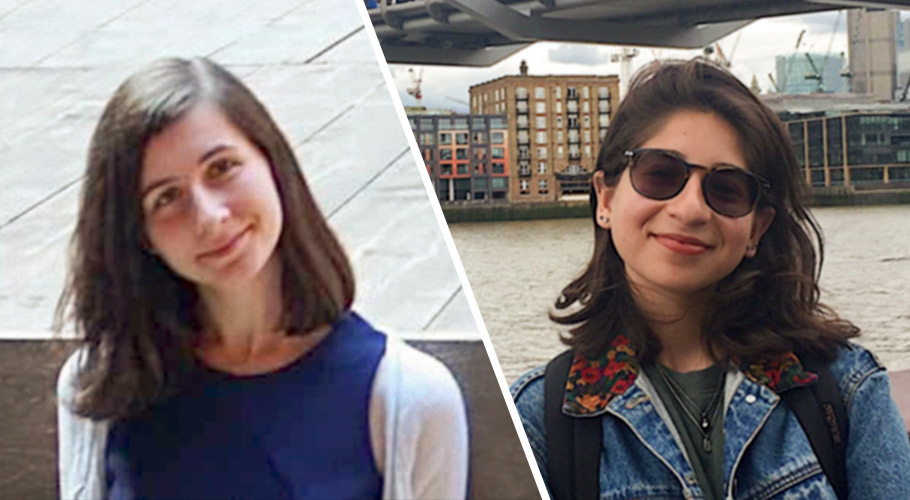 Anya Schwartz '21 and Katie Monthie '19, both tutors at the Goucher Writing Center on campus, wrote and submitted articles to the competitive Young Scholars in Writing journal, which focuses on writing studies, rhetoric, and composition. Both student's articles went through a rigorous approval process and were pitted against dozens of student works across the country. Their pieces were inspired by their work in the Writing Center, particularly the training course they took to prepare for the position.
Schwartz explored the ways for a tutor to build a rapport with a student or "tutee" at the center in order to help them tackle any given genre of writing in a session. Meanwhile, Monthie's article dealt with the concept of the "defensive writer," or a writer who is against feedback, and how to break through with those tutees by building a relationship with them at the center. Both articles exemplify the core values of the Writing Center and writing programs at Goucher: empathy, process, and understanding.
The publication process involved working closely with the journal. "[The editor] pointed to some places in my article that could be strengthened," Schwartz said. "For the next few months, I worked on editing: reading more on previous research, reanalyzing my own data, and revising the article to make it more concise." After the article was accepted, it was copyedited and prepared for publication.
Lana Oweidat, professor of writing and rhetoric as well as the director of the Writing Center, said she "couldn't be more proud of Anya and Katie. They are wonderful tutors to work with and they should be proud themselves of the research they have done."
Currently Schwartz is abroad in England studying literature, and Monthie, a recent graduate, is at Ohio University for her graduate degree in rhetoric and composition.