January 18, 2018
Trustee Wins Lifetime Achievement Award
Office of Communications
Robin Fogel Shaivitz '72 received the Maryland Government Relations Association's lifetime achievement award in Annapolis on January 30.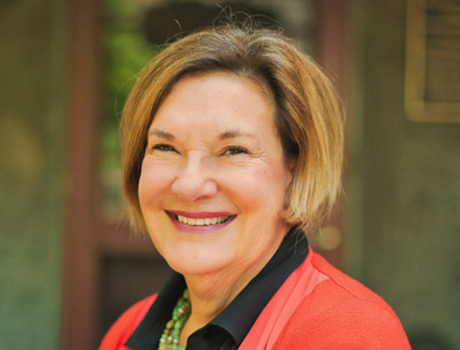 The Maryland Government Relations Association is honoring Goucher trustee Robin Fogel Shaivitz '72 with its George Manis Lifetime Achievement Award for her contributions to the profession of government affairs. A long-time lobbyist for high profile non-profit clients, she has represented Preservation Maryland, Planned Parenthood of Metropolitan Washington, and the Walters Art Museum, among others. She was elected to Goucher's Board of Trustees in 2006.
A nominating statement from the association praised Shaivitz as a pioneer in her field: "Robin was a trailblazer in the Annapolis lobbying corps, breaking barriers for women in the profession. She grew her practice from exclusively non-profits to a robust corporate portfolio while mentoring young women lobbyists along the way."
The Manis award is given annually by the association to recognize a government relations professional "who truly distinguishes themselves in their profession and will serve to inspire others in the field to achieve this level of professionalism and impact on state policy."
"Goucher has been lucky to have a dedicated professional like Robin on our board," said Goucher President José Antonio Bowen. "Her guidance and her help have been an invaluable service to the college and we're proud that she's being recognized like this by her peers."