September 14, 2023
New semester brings new faculty and positions
The upcoming academic year brings fresh voices and added expertise to Goucher College, as eleven new faculty members have joined the community. In addition, one faculty member started last January, and one has taken on a new role. The new positions are part of Goucher's commitment to long-term strategic investment in its academic programs and faculty.
These faculty teach in a variety of fields, including communication and media studies, chemistry, data science, environmental studies, and Judaic studies.
Read on to learn more about Goucher's new faculty members and roles.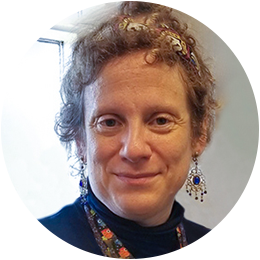 Jana Asher
Associate Professor of Data Science
Jana Asher is a statistician known for her work on human rights and sexual violence. She was previously an associate professor of mathematics and statistics at Slippery Rock University, and she was a co-editor of the book Statistical Methods for Human Rights. She earned a master's degree (1999) and Ph.D. (2016) in statistics from Carnegie Mellon University. Asher was elected as a Fellow of the American Statistical Association in 2009. In 2010 she became an elected member of the International Statistical Institute. In 2022 she received the Caucus for Women in Statistics Societal Impact Award.
---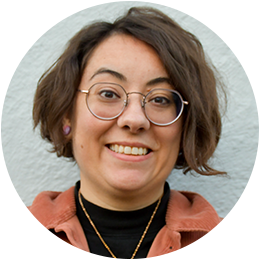 Jess L. Wilcox Cowing
Visiting Assistant Professor of Women, Gender, and Sexuality Studies
Jess L. Wilcox Cowing (they/them) is an incoming visiting assistant professor in women, gender & sexuality studies at Goucher College. Their research is in the areas of 19th and 20th century literary studies, feminist disability studies, and settler colonialism. They come to Goucher from the College of Wooster, where they were a Perry Williams Postdoctoral Fellow and then visiting assistant professor in the Department of English. Cowing served as the American Studies Association's Critical Disability Studies Caucus co-chair from 2017-21. Their work is published in The Journal of Feminist Scholarship and Disability Studies Quarterly. Cowing grew up on Wabanaki homelands and lives and works on Piscataway-Conoy, Nacotchtank, and Susquehannock homelands.
---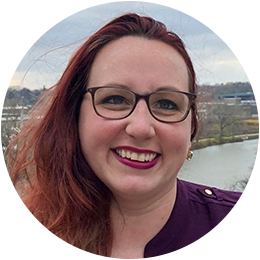 Amanda Draheim
Assistant Professor of Psychology
Amanda Draheim was previously an assistant professor at Lawrence University in Appleton, Wisconsin. She received her M.A. and Ph.D. in clinical psychology from Georgia State University and completed a clinical internship at the Medical College of Georgia/Charlie Norwood Veteran's Affairs Medical Center (Psychology of Women track) in Augusta, GA. Her clinical interests include treatment of adults with anxiety disorders, depression, and posttraumatic stress disorder using cognitive-behavioral, mindfulness-based, and feminist interventions. Her program of research focuses on testing cognitive-behavioral theories of mood, stress, and anxiety disorders and identifying mechanisms of treatment.
---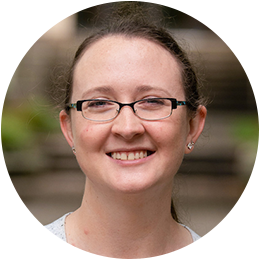 Rebekah Gray
Assistant Professor of Chemistry
Rebekah Gray completed her Ph.D. in analytical chemistry at the Ohio State University in 2021 and her B.S. in chemistry and biology from Carlow University in 2015. After earning her Ph.D., Gray continued her academic pursuits as a postdoctoral scholar at the College of Wooster, where she gained experience in teaching and mentoring undergraduate research projects in the field of environmental chemistry. Gray looks forward to teaching general chemistry, analytical chemistry, and environmental chemistry, while involving students in research related to the effects of microplastics in soil.
---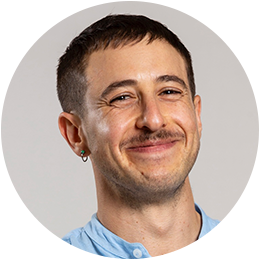 Maxwell Greenberg
Assistant Professor of Judaic Studies
Maxwell Greenberg (he/they) completed their Ph.D. in Chicana/o and Central American studies from UCLA (2021) and earned his B.A. in Spanish language and literature from Kenyon College (2011). Following his doctoral program, he served as the Friedman Postdoctoral Fellow in Jewish Studies at Washington University in St. Louis (2021-23). Greenberg's research and pedagogy is rooted in the interdisciplinary humanities and bridges Jewish, American, and religious studies. Their writing and teaching encourage greater understanding and critical reflection about the relationship between empire, identity, memory, and geography in the U.S. and transnationally.
---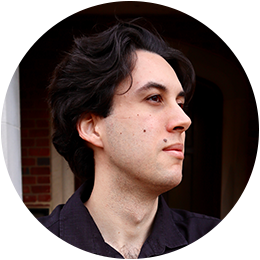 Brandon Munda
Visiting Assistant Professor of History
Brandon Munda attended the Ph.D. program in history at the College of William & Mary, with a finishing fellowship funded by the Mellon. He researches early modern intelligence practices in the Atlantic World, with particularly emphasis on the Spanish empire. He has taught at William & Mary and, most recently, at the University of Maryland, Baltimore County, including classes on the Atlantic World, Modern World History, Creation and Problems of the Enlightenment, and Early Modern Entrepreneurship in Global Perspective. His broader teaching and research interests include the state, empire, gender and sexuality, history of science, postwar Europe and America in the world, and history and memory.
---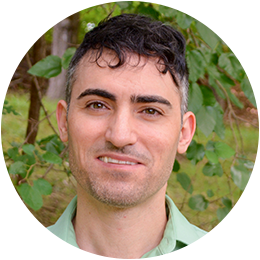 Ohad Paris
Visiting Assistant Professor of Environmental Studies
Ohad Paris completed his doctorate in ecology at the University of Maryland, Baltimore County, where he studied the effects of urbanization on the reproduction and behavior of songbirds. He completed his M.S. in biology at the College of William & Mary, studying the effects of mercury exposure on the reproduction of songbirds. His teaching and research interests include statistical methods in ecology, spatial analysis of vegetated habitats and LiDAR data, forest ecology, and avian behavior and ecology.
---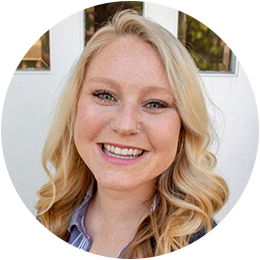 Sadie Ridgeway
Assistant Professor of Sociology and Anthropology
Sadie Ridgeway (she/they) received her Ph.D. in sociology from Washington State University this past May and received her B.A.s in sociology and economics from Gonzaga University. Ridgeway is a health scholar focused on inequality, stigma and discrimination, and youth and the life course, with expertise in quantitative and survey methods. She was born and raised in Wyoming, and in her free time, she likes to explore the city, cook good food, and brunch. She looks forward to connecting and collaborating with the greater Goucher community!
---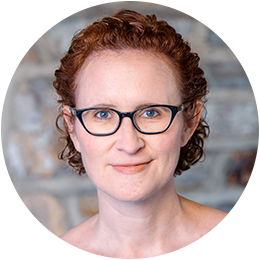 Jennifer da Rosa
Director of M.A. in Environmental Sustainability and Management Program and Assistant Professor of Environmental Studies
Jenn da Rosa completed her doctorate at Northeastern University researching climate change misconceptions. She has additional degrees in geology and oceanography. Her research interests include earth and environmental science education for adult learners, gender discrepancies in climate and environmental education, behavioral economics as applied to climate and environmental issues, and climate change education policy. Prior to arriving at Goucher College, Jenn served as the assistant program director for Johns Hopkins University's M.S. in Environmental Sciences and Policy and M.S. in Energy Policy and Climate programs, taught as an instructor with the United States Naval Academy's STEM Center for Education and Outreach, and served as a civilian oceanographer for the Naval Oceanographic Office's Warfighting Support Center at Stennis Space Center, Mississippi.
---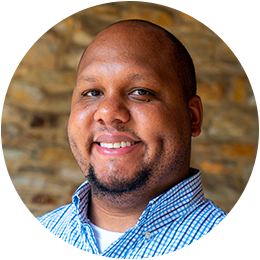 Asha Shepard
Director of M.A. in Applied Policy Analysis Program (a new position) and Assistant Professor of Economics
Asha Shepard completed his Ph.D. in economics from the University of California, Santa Cruz in 2018. His primary area of research lies in exploring the relationship between education policy and behavior—particularly for juveniles and young adults. He has been assistant professor in the Economics Department at Goucher College since 2018, where he has taught a variety of courses, including courses on Introductory Economics, Intermediate Economics, Econometrics, Causal Analysis, Game Theory, The Economics of Inequality, and The Economics of Crime.
---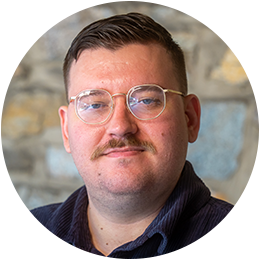 Walker P. Smith
Assistant Professor of Rhetoric and Composition
Walker P. Smith completed his Ph.D. in rhetoric and composition at the University of Louisville and his M.A. in English and gender, women's, and sexuality studies at Oklahoma State University. As a senior lecturer, he taught developmental writing, academic writing, honors composition, and professional communication courses. In his role as assistant director of Louisville's Writing Program, he trained new graduate teaching assistants in writing pedagogy and led professional development workshops in topics like labor-based approaches to grading, designing assignments that promote metacognitive reflection, and writing with digital archives. His teaching and research interests explore critical theories and histories of rhetoric, religion, and sexuality.
---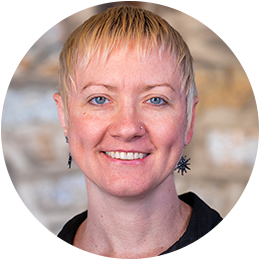 Siobahn Stiles
Director of M.A. in Digital Communication Program and Associate Professor of Practice of Communication and Media Studies
Siobahn Stiles completed her doctorate in mass media and communication in 2014 from Temple University, where she also earned a Graduate Teaching certificate in women's studies. She completed her B.A. in English and creative writing and her M.A. in public communication at Fordham University. Stiles has been teaching at the college level since 2008, across the media and communication discipline, from courses in public relations to public speaking, examinations of gender and race in mass media, to communication theory and ethics.
---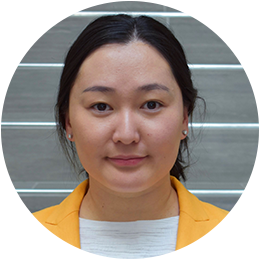 Chimedlkham Zorigtbaatar
Assistant Professor of Economics
Chimedlkham Zorigtbaatar earned her Ph.D. in feminist economics from the University of Utah. Her current research focuses on gender differences in time use and unpaid household work of children and adolescents in Mongolia. She has taught health economics at the undergraduate and graduate levels, and her teaching interests include health, labor, and development economics.
---