February 4, 2020
Mileah Kromer named 2020 Influential Marylander
The Daily Record selected Mileah Kromer, associate professor of political science and director of the Sarah T. Hughes Center at Goucher College, to receive a 2020 Influential Marylander award.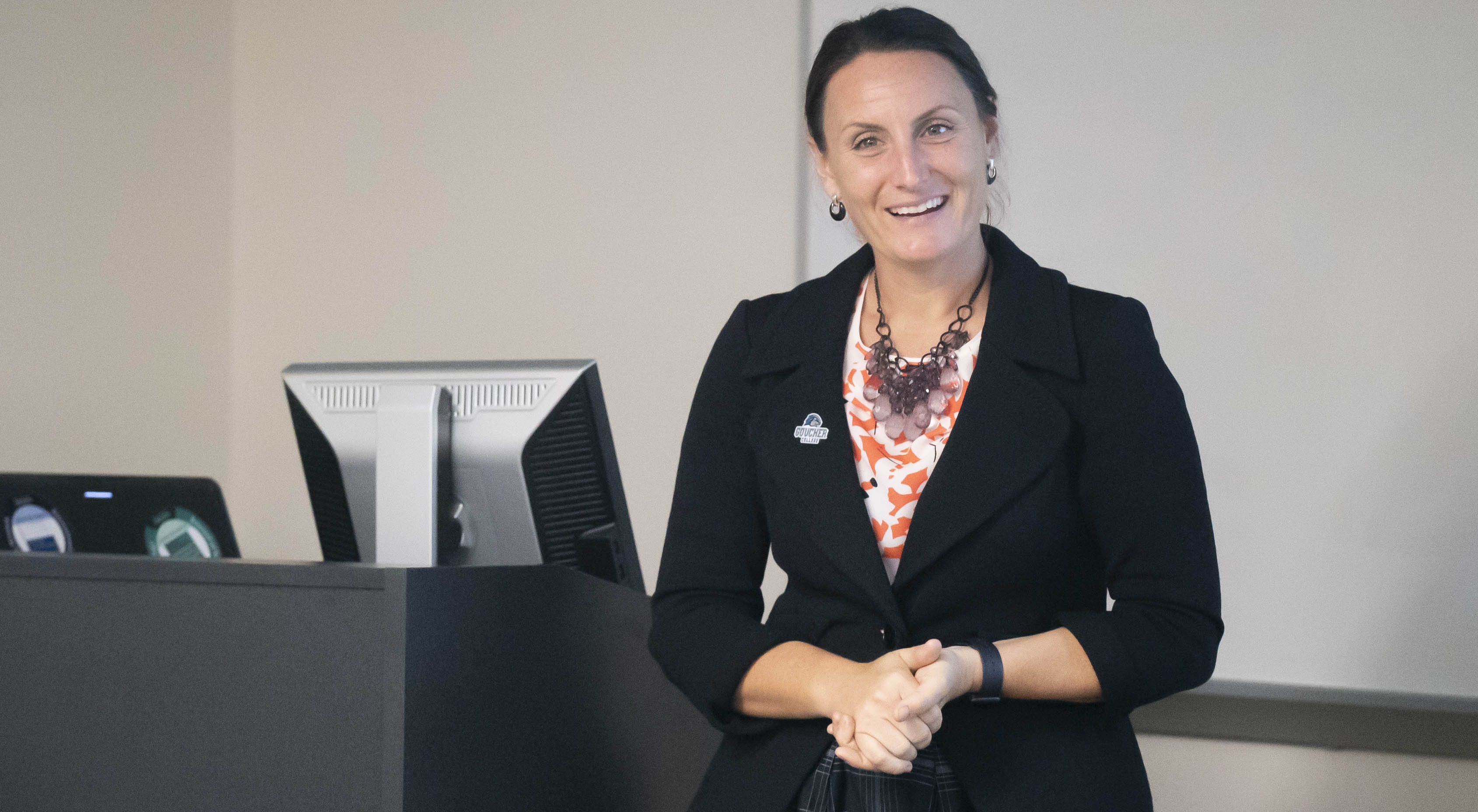 Fifty-two Influential Marylanders were selected by the editors of The Daily Record for their significant contributions to their fields and for their leadership in Maryland in the following areas: civic leadership, communications, education, finance, freestyle, general business, health care, law, philanthropy, real estate, and technology.
"It's an honor to be recognized alongside this outstanding group of Marylanders," said Kromer. "I want to thank Goucher College for giving me the opportunity to do the work of asking everyday Marylanders what they think about the politics and policy of our state."
Kromer oversees the Goucher College Poll, which conducts surveys on public policy, economic, and social issues in Maryland. The mission of the Goucher College Poll is to improve public discourse in Maryland by providing neutral, unbiased, and independent information on citizen perceptions and opinions.
"Influential Marylanders are visionary, respected, and admired for the work they do to improve the lives of Marylanders," said Suzanne Fischer-Huettner, publisher of The Daily Record. "They are leaders in their respective fields and bring promise to those who benefit from their hard work. We at The Daily Record are proud to recognize them."
The 2020 Influential Marylanders awards will be presented March 24, 2020.