March 24, 2017
Goucher College to Welcome Leon Botstein as 126th Commencement Speaker
Tara de Souza
Goucher College has announced that the keynote speaker for the 126th Commencement ceremony will be Leon Botstein, conductor, music historian, and president of Bard College in New York. Botstein is a leading advocate for progressive education and strengthening the importance of the liberal arts in public life.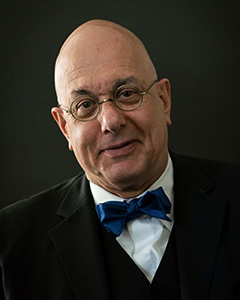 The Goucher College Commencement ceremony will take place on Friday, May 19, 2017 at 10:30 a.m. on the campus's Margaret M. Winslow Great Lawn.
"We are honored to welcome President Botstein to give the keynote Commencement address. His historic tenure in both higher education and the arts give him a unique perspective and I am sure he will inspire our graduating class," said President José Antonio Bowen, Goucher College. "Both Goucher and Bard share a strong commitment to service, social justice, and liberal arts."
Botstein has served as president of Bard since 1975, making him one of America's longest-serving college presidents, and has grown Bard from the original campus in Annandale-on-Hudson, NY to a network of programs and partnerships throughout the world. Botstein is also a renowned international conductor who has served as the music director and conductor of the American Symphony Orchestra since 1992.
Bard has been a national leader in taking college to prisons, and the Bard Prison Initiative is now the largest program of its kind in America, enrolling 300 incarcerated men and women on six satellite campuses, and since 2005 has granted 430 degrees in various academic disciplines. Bard was instrumental in helping create and launch the Goucher Prison Education Partnership, just a few years ago.
The Goucher College Class of 2017 will include more than 250 students earning Bachelor of Arts degrees in 33 different majors. 99% of the Class of 2015 were either employed or pursuing graduate education within one year of graduating from Goucher (based on 87% of Class of 2015 surveyed).
Other News
October 30, 2023

Twenty-six students have been chosen for this distinguished program, supported by the Roxana Cannon Arsht '35 Center for Ethics and Leadership at Goucher College.