July 9, 2020
Goucher College announces new vice president and dean of students
Aarika Camp, Ph.D., has been named Goucher College's next vice president and dean of students.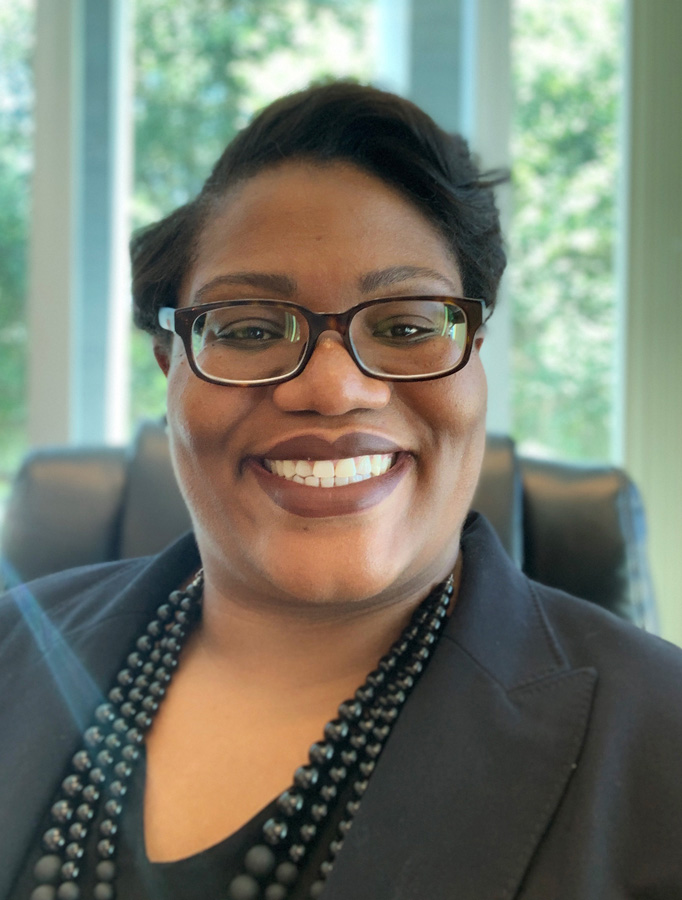 Goucher College announced today that Aarika Camp, Ph.D., has been appointed the next Vice President and Dean of Students. Camp was selected from a qualified field of candidates at the conclusion of an extensive, nationwide search. She will report directly to the college president and sit on the President's Cabinet, where she will oversee all aspects of student and residential life at Goucher.
Camp currently serves as the associate dean of student services at Nova Southeastern University. In this role, she serves as an advocate for students, focusing on student success and building a thriving campus community. At Nova, her responsibilities have included providing leadership for Residential Life and Housing; Student Disability Services; Student Media; Campus Recreation & Wellness; Campus Life & Student Engagement; Student Leadership & Civic Engagement; and six academic leadership scholars programs within the Division of Student Affairs.
"Dr. Camp's years of experience creating supportive and inclusive campus environments offers our community tremendous opportunities to thrive and engage with one other," said Kent Devereaux, Goucher College president. "Goucher will greatly benefit from her proven leadership in student affairs and her dedication to enriching the overall student life experience."
In addition to her role as associate dean, Camp is the program director and an adjunct faculty member in the Master of Science in College Student Affairs. She teaches graduate courses in student development theory, contemporary issues in higher education, and higher education administration. Prior to joining Nova Southeastern University in 2007, Camp worked professionally in student affairs at Brandeis University and Florida International University.
Camp has a passion for helping students find their voice, recognizing and celebrating their complex identities, and fostering a supportive environment as they pursue their goals. She received her Bachelor of Arts degree at the University of Miami in women's literature and political science. Camp then completed her master's degree in college student personnel at the University of Florida. Her doctorate in higher education leadership is from Florida Atlantic University, where she examined the role of senior student affairs officers' decision-making on the retention of at-risk student populations at multiple institutions.
Camp will assume the new role on August 3, 2020.