September 13, 2016
Goucher College Named "Most Innovative College" by U.S. News & World Report
U.S. News and World Report released its 2017 college guide, and Goucher was once again ranked and included in many comprehensive lists that reflect the college's core values.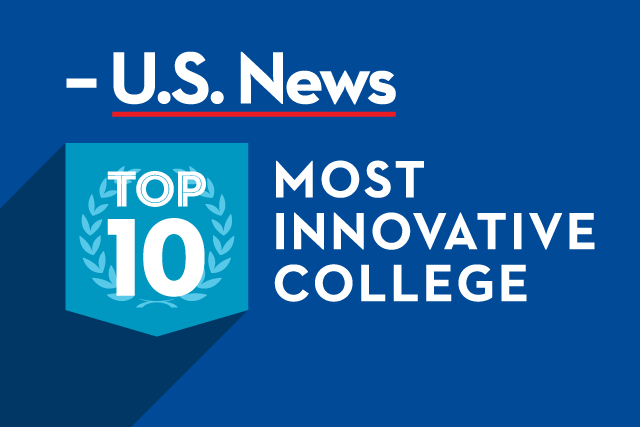 Goucher was ranked No. 8 as one of the nation's most innovative liberal arts colleges. Colleges on that list make the most innovative improvements in terms of curriculum, faculty, students, campus life, technology, or facilities. The rankings were based on the survey responses of top college officials, the schools that received the most nominations for making promising changes on campus were ranked in the guide. The college was also recognized as a "best program to look for: study abroad."
Goucher is included as a national liberal arts college that is one of the "A-plus Schools for B Students," which are institutions that have strong ratings in the 2016 U.S. News best colleges rankings, but that also accept a significant number of students with transcripts that are above average but perhaps not perfect.
Overall, Goucher was tied at No. 113 in the list of national liberal arts colleges.
This year's edition of the U.S. News' Best Colleges ranking includes data on nearly 1,800 colleges and universities nationwide. Eligible schools are ranked on up to 16 measures of academic excellence, including graduation rates, selectivity, and freshmen retention.
Other News
March 3, 2020

After a thorough nationwide search, Goucher College announced today that the college's new provost will be Elaine Meyer-Lee, Ed.D.

March 3, 2020

Goucher College has launched eight new majors, each rooted in the liberal arts and focused on preparing students for the global economy: education studies, engineering science, French transnational studies, integrative arts studies, integrative data analytics, professional and creative writing, and visual and material culture.