December 17, 2018
Four students granted Gilman International Scholarships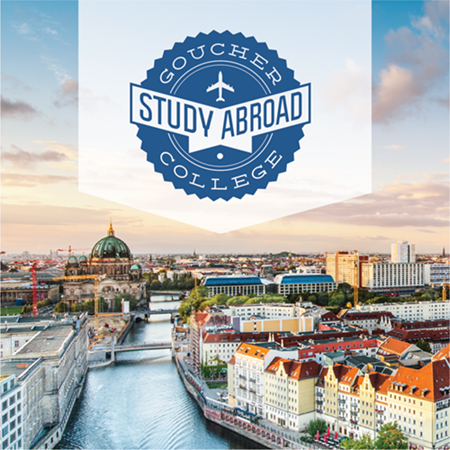 Four Goucher students have been selected to receive Gilman scholarships to study abroad in 2019, and two more were named as alternates. The Benjamin A. Gilman International Scholarship is a grant program through the U.S. Department of State to support study abroad experiences. The organization grants scholarships to study throughout the year; previously, only one Goucher student had ever won a summer Gilman. This year, three did.
De'asia Ellis '20, Imani Payne '20, and Ayanna Outten '20 were awarded scholarships for the early summer cycle of the program. Yinesha Taylor '20 was also awarded support to study at the African Leadership University in Mauritius during the Spring 2019 semester.
Ellis and Payne are participating in The Influence of Chinese History and Culture on Education, which is "an Intensive Course Abroad led by Dr. Shuang Liu and Dr. Ann Marie Longo that looks at the structure of the Chinese education system and the cultural and historical development of education in China," said Study Abroad Advisor Alexandra Gates. Outten will study at the University of Roehampton's International Summer Programme.
The award will cover the costs of studying abroad, like living in the host country, international flights, visa costs, and tuition costs.
Two additional students were named alternates for the scholarship for the spring semester. Austin Ferguson '20 will study in Italy and Mafereh Kabay '20 in South Korea.
Jennifer White, director of the Office for International Studies, said, "Office of Global Education is delighted to see the growing number of Goucher students receiving Gilman scholarships to support their costs for study abroad, and congratulates these students on their outstanding accomplishments and celebrates the results of all the hard work on their scholarship applications."