September 8, 2021
Eight new members join Goucher College Board of Trustees
These new trustees represent various industries, including banking, medicine, nonprofits, law, education, economics, communications, and business.
Goucher College is proud to announce eight new members of the Goucher College Board of Trustees. These new trustees represent various industries, including banking, medicine, nonprofits, law, education, economics, communications, and business. While their terms officially began on July 1, they will gather for their first board meeting on September 25. These new members will serve under Lisa Stromberg '83, who was recently named board chair.
"Goucher will benefit greatly from the impressive range of expertise and experience these eight new trustees bring to the board," said Goucher College President Kent Devereaux. "These new trustees are deeply committed to Goucher's principles of providing a rigorous liberal arts education that emphasizes inclusivity and a broad global perspective. It's an exciting time to be at Goucher as we announce new undergraduate and graduate programs, new partnerships with top-tier universities in the U.S. and abroad, and develop a new master campus plan that spells out a bold new vision for Goucher in the coming decade."
The college is currently working on numerous institutional priorities, including the new strategic plan that focuses on enhancing student success, expanding global education, emphasizing inclusivity, and ensuring a solid financial position. A comprehensive campus master plan is also being developed with the Boston-based firm Sasaki. Additionally, Goucher has raised more than $70 million toward the $100 million [UNDAUNTED] campaign goal, with commitments to the new Science Research Center, endowed professorships, and endowed scholarships.
The eight new members of the Goucher College Board of Trustees include: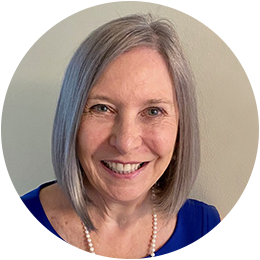 Janet Farrell '73
In May 2021, Janet Farrell '73 retired from M&T Bank as group vice president for the Education, Not-for-Profit, and Community Development Banking Group, responsible for strategy, products, and service delivery through the bank's regional specialty teams from Richmond to Boston. She also pioneered and oversaw the growth of the bank's New Markets Tax Credit portfolio. Farrell's work was also informed by her prior or current service on numerous nonprofit boards, including Goucher College, Board Strong, Hispanic College Fund, Latino Economic Development Corporation, CulturalDC, GALA Hispanic Theatre, the IN Series, and Washington Performing Arts. Over her many years in banking, Farrell held positions in retail banking, training and development, and commercial lending and played a key role in the bank's diversity and inclusion efforts. Farrell holds a B.A. in Spanish from Goucher, where she graduated with high honors and was inducted into Phi Beta Kappa, and an M.B.A. in finance for Loyola University of Maryland.
---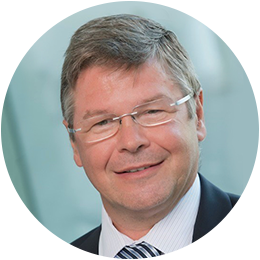 Stefano Fiore
Stefano Fiore received his M.D. degree from the Università degli Studi dell'Aquila, Italy. Fiore held faculty appointments before entering in the field of biotechnologies, where he has developed clinical programs to address the unmet medical needs of patients with autoimmune disorders. He currently serves as medical lead at Sanofi, where he has also held the role of clinical leader for the rheumatology programs. Fiore is a well-published author of original science articles from his research in the area of inflammation and immunology as well his clinical work in autoimmune disorders. He has been awarded several fellowships and has received extramural funding for his scientific work. He also holds two international patents on treatment for rheumatoid arthritis and pain. In addition to his work he has been involved with community and higher education efforts and served as distinguished invited professor at the University of Florence, Department of Pathology, and is a member of the American College of Rheumatology.
---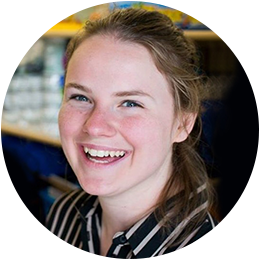 Deanna Galer '17
Deanna Galer '17 is a nonprofit professional who uses her Goucher B.A. in sociology and social justice to inform all aspects of her work. She remembers so clearly the moment she received the notice of her acceptance and then—the important bit—her financial aid package to attend Goucher. It was the day after the Baltimore Ravens won the Super Bowl in 2013. Galer served on Goucher's Board of Trustees from 2017 to 2020 as the recent graduate trustee. She is currently the director of development at Maternity Care Coalition, a regional maternal and child health organization based in Philadelphia. She lives in West Philadelphia with her partner, Hayim Wolf '14, and their service-dog-in-training, Frances.
---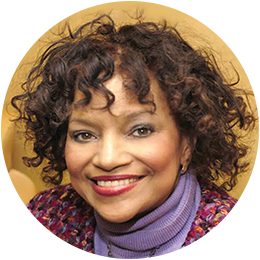 Alice G. Pinderhughes '73
Alice G. Pinderhughes '73 is a Goucher College graduate with honors in political science. She graduated from the Catholic University of America Columbus School of Law in 1976. Her legal experience is extensive, including working as an associate for A. Dwight Pettit, an assistant attorney general. In 1985, she founded the law office of Alice G. Pinderhughes, P.A. Pinderhughes is also the Appeals Board counsel to Baltimore City's Board of Liquor License Commissioners and a mediator for Baltimore City's Circuit Court. Her practice handles family law, real estate, corporate, ecclesiastical, civil litigation, and probate and estate planning. She is president of Pinderhughes Title Inc., which conducts real estate settlements. She is the chairman of the Maryland Affordable Housing Trust and a board member of the Maryland Judicial Compensation Committee. She is also a faculty member for the Faculty Law University held annually for Maryland trial judges. Pinderhughes was the recipient of Goucher's 2020 Marguerite Barland '60 Merit Award.
---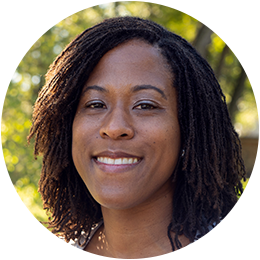 Jocelyn Reader '02
Jocelyn Reader '02, Ph.D., graduated with a degree with distinction and as a member of Phi Beta Kappa from Goucher College, where she majored in biological sciences with a concentration in molecular biology and a minor in chemistry. Reader graduated from University of Maryland Baltimore in 2009 with a Ph.D. in human genetics, followed by post-doctoral training at the University of Maryland Greenebaum Comprehensive Cancer Center. From 2015 to 2021, she worked as a research associate in the Department of Obstetrics, Gynecology, and Reproductive Sciences at the University of Maryland School of Medicine. Currently, she is an assistant professor in the Department of Pharmaceutical Sciences in the School of Pharmacy at the University of Maryland Eastern Shore. Reader has been active at Goucher for over six years, including on the Board of Directors and the Executive Committee for the Alumnae and Alumni of Goucher College (AAGC), and then as the AAGC representative to the Goucher College Board of Trustees.
---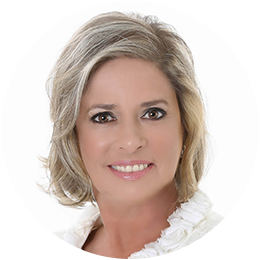 Rosana Roig '78
Rosana Roig '78 has over 30 years of experience in the communications field. Her vast knowledge in public relations, crisis management, public affairs, and promotions constitutes an invaluable asset for the success of the firm. From 1978 to 1980, Roig worked as the director of the Public Relations Office for the mayor of the city of San Juan. Later, she had the opportunity to work for the prestigious firm Burson Marsteller and proceeded to manage the division of Cato Johnson. She became an entrepreneur and created her own firm, Roma BC Inc. Her business has expanded into the Caribbean and the Latin American countries. In addition, Roig is a meeting planner and coordinates events and conventions for international clients and nonprofit organizations. She has organized meetings and conventions from 10 persons to 5,000.
---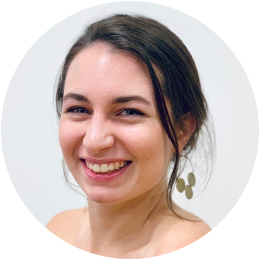 Maddy Romberger '21
Recent Graduate Trustee Maddy Romberger '21 lives in Newark, DE, where she is pursuing a Ph.D. in economics from the University of Delaware. While at Goucher, Romberger majored in economics and business management, with a concentration in international business, and graduated Summa Cum Laude. Studying abroad at the University of Oxford, Romberger found a calling in economics and academia, and completed an honors thesis on post-secondary enrollment decisions of high school students in her final year at Goucher. Along with her academic interests, Romberger was an integral member of the HUB and CEO at Goucher and an avid member of the gymnastics club. In her free time, she loves to read, snorkel, and work as crew on the 50' sail catamaran Paradigm Shift.
---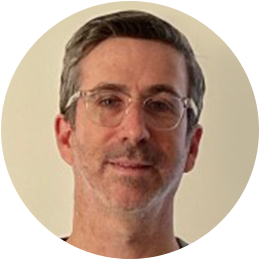 Jonathan Schoenfeld '97
Jonathan Schoenfeld '97 is currently vice president and general counsel for GoPuff, a Philadelphia-based delivery service founded in 2013. Schoenfeld was previously deputy general counsel of Kynetic from 2011 to 2017, and associate general counsel, with GSI Commerce Inc., from 2007 to 2011. He earned his B.A. in American studies with an economics minor from Goucher College in 1997 and a J.D. from the University of Pennsylvania in 2002. Schoenfeld met and married his wife, novelist Amy Concannon '96, at Goucher College, where she was an English/theater (writing concentration) major.
---