March 23, 2017
Goucher Psychology Students and Faculty Attend the 2017 Meeting of the Eastern Psychological Association (EPA) in Boston, MA
In March 2017, Goucher psychology students and faculty members attended and presented three research posters at the 2016 Annual Meeting of the Eastern Psychological Association (EPA) in Boston.
Dr. Jennifer McCabe's current and former research team members attended the conference to present two research posters. Along with Dr. McCabe, students Sarah Lummis ('17), Sarah Hochberg('17), and Ashley Pearman ('17) presented the poster "The Why and How of Group Learning Strategies in Undergraduates in the Teaching Poster Session of the conference.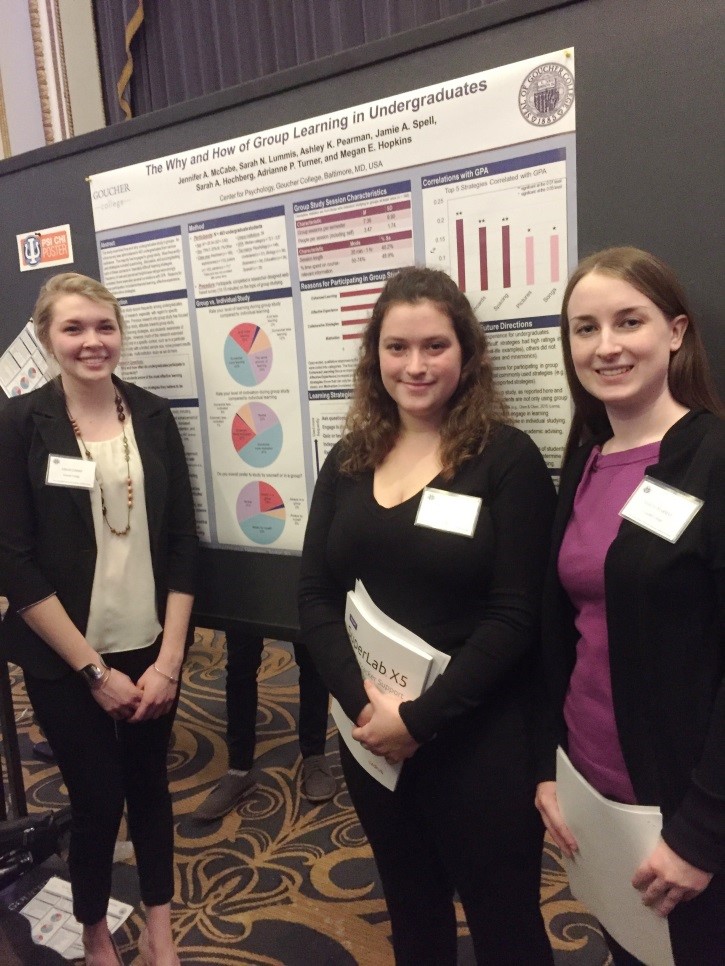 Jennifer McCabe's current students Sarah Lummis ('17), Sarah Hochberg ('17), Talya Stern ('17), and alum Abby Sickles ('16) presented the poster "Lyrical Memory: The Mnemonic Effects of Music for Musicians and Non-musicians" in the Undergraduate Poster Session.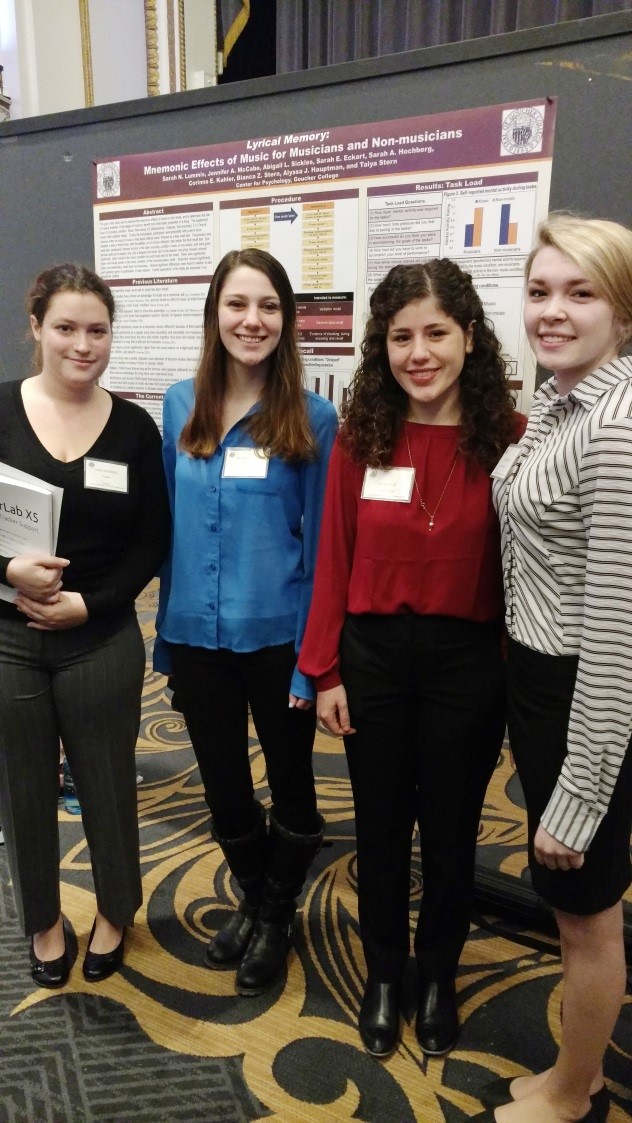 Dr. Ghirardelli's research team also presented at the conference. Anya Jones ('17), Anne Werkheiser ('18), Kate Dunn ('17), Elia Goffi ('18), Soliana Goldrich ('18), Katie Monthie ('19), Leigh Engelke ('18) and alum Jess Jeffers ('16) presented the poster "Are Meaningful Letter Strings Processed Like Sentences in RSVP?" in the Cognitive Poster Session.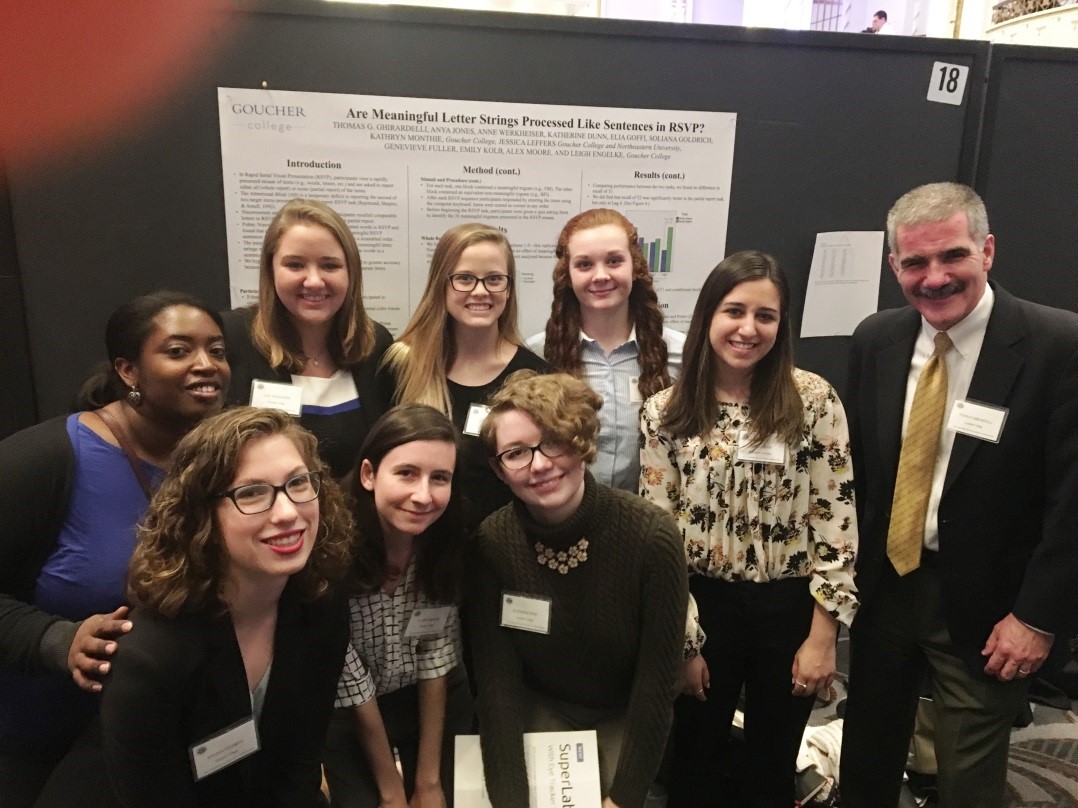 The annual Eastern Psychological Conference is an opportunity to which psychology students at Goucher College often get to attend and/or present. Sarah Hochberg ('17) had positive things to say about her experience at this year's conference, "EPA was a great experience, to hear other leasers in the field discuss their research and also network with other undergraduates who are also involved in psychology at their schools." This was Sarah's second year attending the conference, and her first year presenting. Alum Abby Sickles ('16) also said that going to the conference was "an incredible learning experience" and expressed how rewarding it was to be able to present research that she and her fellow researchers had been working on for several years.
Next year's EPA conference will be held in Philadelphia, PA. We anticipate there will be another group of dedicated Goucher Psychology students and faculty attending that conference to represent Goucher!