India Fleming-Klink
Major: Peace Studies
Minor: Public Health
Hometown: Richmond, VA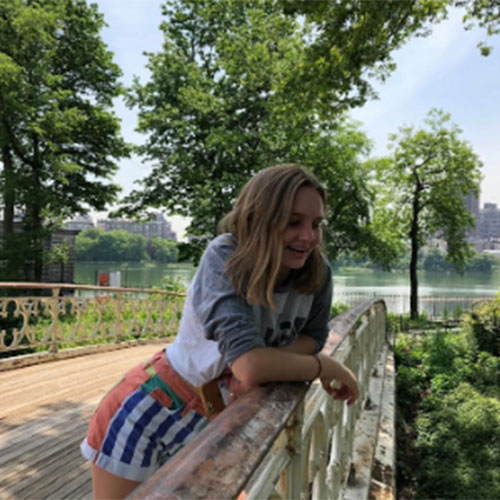 What's the best class you've taken at Goucher?
Women, Gender, and Sexuality 250: Poetry Is Not A Luxury (black feminist poetry class).
What's your favorite thing that grows in the Goucher community garden?
Chard!! The red stalks and green leaves are so vibrant!
If you had a theme song, what would it be?
One Of These Days by Bedouine.
If Mars was livable, would you accept a one-way ticket there?
No, we need to learn how to be sustainable on planet earth first!