Goucher Votes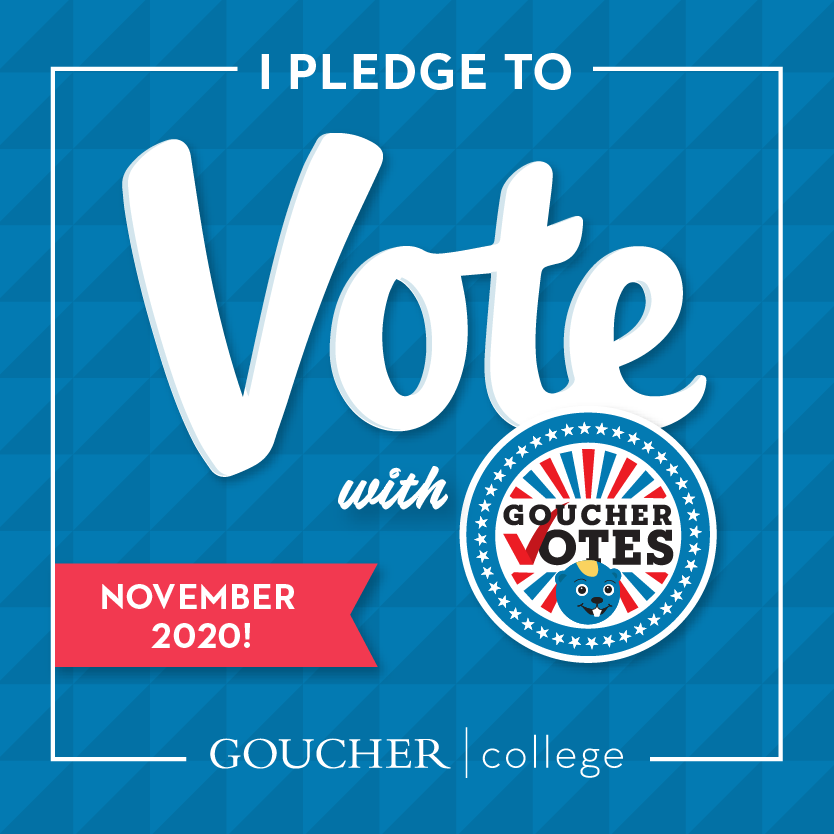 What may feel like "just one vote" can impact the state of our democracy for years. Following Goucher's community principles of Service, Social Justice, and Responsibility, we aim for a 70% student voting rate in the 2020 general election. Please take action now. Pledge to vote not only so that we exceed 70% participation in the upcoming election, but so that your voice is heard in this pivotal election.
Voter Pledge Card
News
September 23, 2019

Goucher College students turned out to vote at a higher rate than the national average for colleges and universities across the nation.

October 20, 2017

On October 19, at the first-ever ALL IN Challenge Awards Ceremony to recognize colleges and universities committed to increasing college student voting rates, Nina Kasniunas, Arsht Professor in Ethics and Leadership at Goucher College, received a Champion Award for being a standout faculty member.