Tanya Ziniewicz: Enwind
Exhibit Dates
Tanya Ziniewicz: Enwind will be presented at Goucher College's Rosenberg Gallery in the Kraushaar Auditorium from Wednesday, October 19 to Sunday, December 18, 2016. This exhibit, which is free and open to the public, can be viewed Monday through Friday from 9 a.m. to 5 p.m.
Artist Reception
An artist's reception will be held Thursday, October 27, 2016 from 6 to 9 p.m. Please visit www.goucher.edu/rosenberg or call 410-337-6477 for more information.
About the Exhibit
Imperfection. Surface. Time. Transformation. These are the seeds of Tanya Ziniewicz's inspiration. Her paintings and prints are wrought with organic forms that emerge and intertwine, suggestive of rhizomes, ribbons, neurons, or strands of muscle tissue. Each work wavers between definition and ambiguity, inviting the viewer to discover a unique interpretation and association.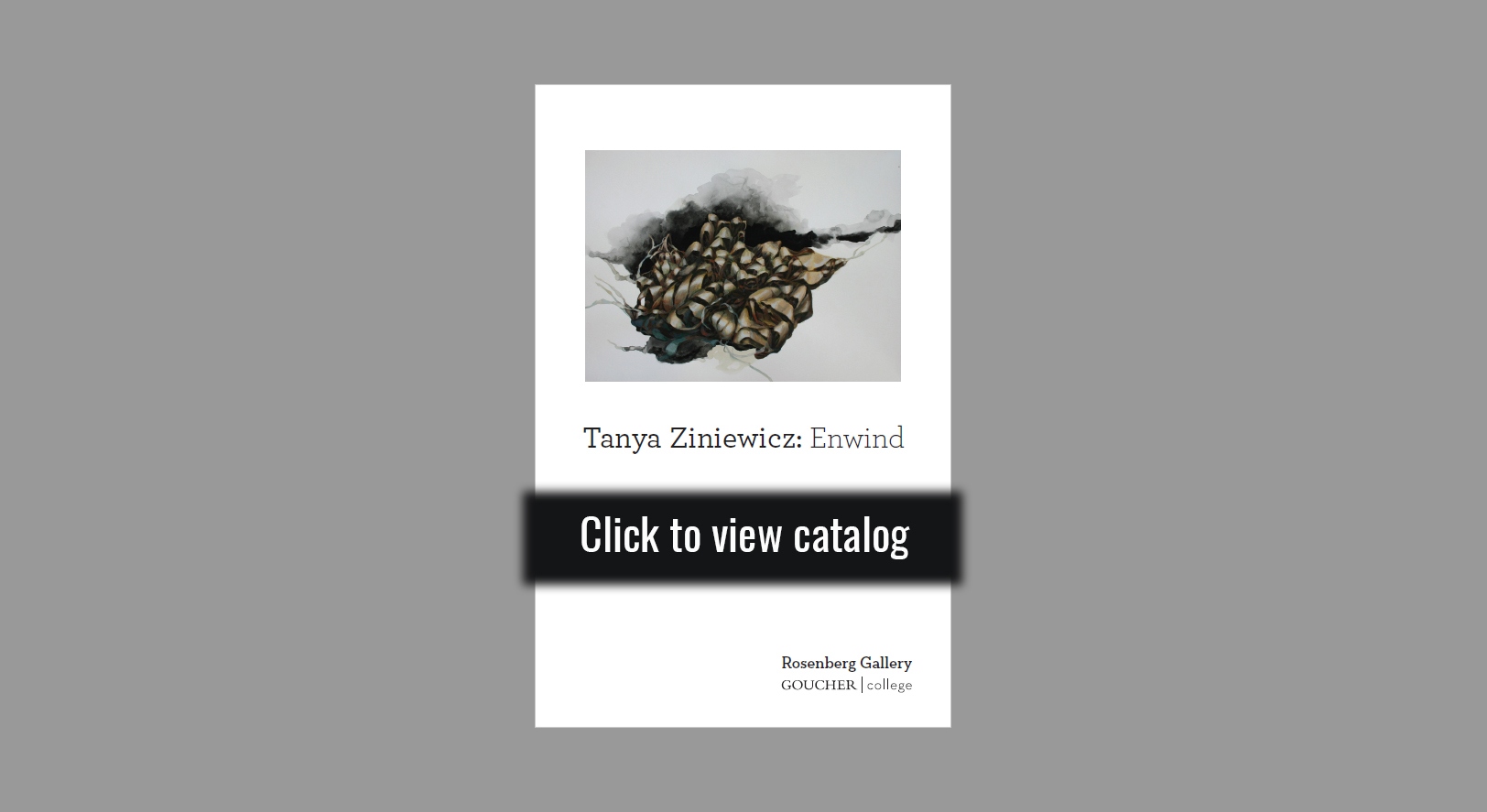 Event Sponsors
BCCAS