Parent & Family Network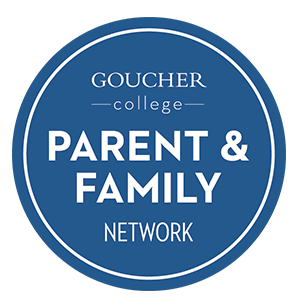 When your student attends Goucher College, you become part of our vibrant community. It is the goal of The Parent & Family Network to bring this feeling of community, which is felt so strongly on campus, into the homes and lives of the families of Goucher students. Goucher parents and family members are an important part of a successful college experience for students. The Parent & Family Network helps you stay connected to the college by providing services, programs and resources designed to keep you informed and engaged.
Explore the many ways you can engage and connect with the college. Welcome to the Goucher family!
Learn about The Parent & Family Leadership Council