March 9, 2018
The Weekend That Bonds Us—Alumnae/i Weekend 2018
AAGC Secretary Brendan McFadden '13 shares his thoughts on Alumnae/i Weekend, his upcoming 5th reunion, and Goucher.
Goucher College family,

My name is Brendan McFadden. I am a proud graduate of the class of 2013 and member of the executive committee of the AAGC. During my time at Goucher, I was fortunate enough to travel abroad and teach Syrian refugees in Greece, to compete with the swim team in Puerto Rico, and to receive a well-rounded liberal arts education. As I approach my fifth-year reunion (time flies), I hope to reconnect with classmates, break bread with faculty, and beat some current students in the pool!
Although we have moved all over the world, I hope the Class of 2013, as well as all alumnae/i, come back to our old stomping grounds over Alumnae/i Weekend (April 27-29) to celebrate the amazing institution that bonds us all together. There will be plenty of opportunities to reminisce on the old days and connect with classmates, including at the Beer Garden with faculty and staff on Friday, the Alumnae/i Games and Blue & Gold Donor Tailgate Saturday, and the annual AAGC Meeting with President Bowen Saturday afternoon. There is truly something for everyone.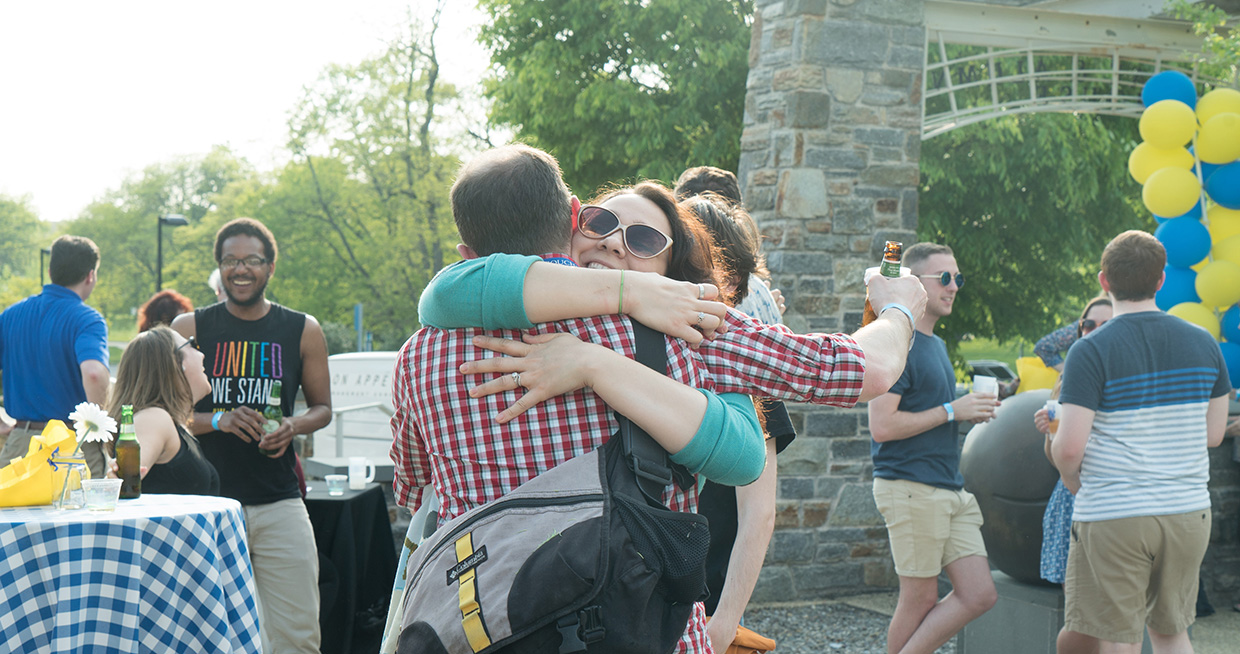 As a recent graduate, I have started to realize the blessing that a Goucher education has on one's life. I am a public school teacher in Baltimore City. Upon applying for my first job, Goucher had given me a "leg up" on the competition. In my first interview, I passed my resume across the table, and instead of being grilled by my interviewers, one person looked at my resume and excitedly stated, "Goucher College… I received my masters from Goucher, and I couldn't have asked for better preparation."
After that interview, I started working and jumped head-first into a Master's program at Johns Hopkins University. I felt over-prepared and excelled in my coursework. It is for these and many more reasons, I continue to come back and stay involved with Goucher.
Online registration for Alumnae/i Weekend 2018 is now open. I hope you will come back and stay involved too.
See you April 27-29 on campus,
Brendan McFadden
Class of 2013
Secretary, AAGC