Locating Special Collections & Archives Materials
All of the rare books in the Special Collections are searchable in the library Library Catalog. You can always search by title and then narrow down by the facets on the left-hand side of the screen.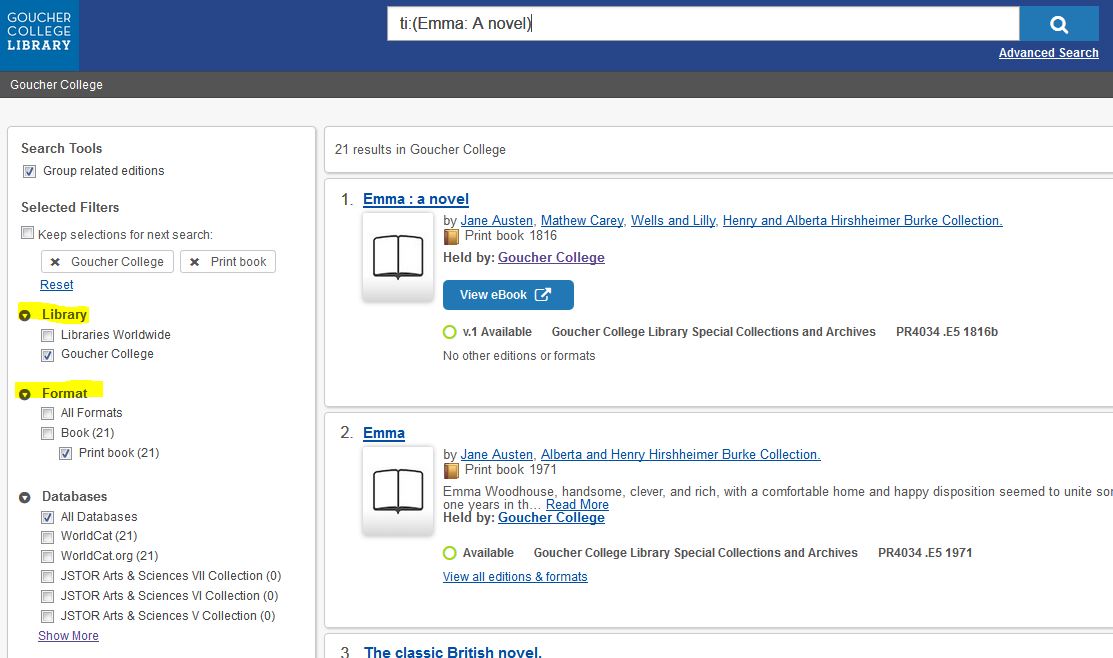 Another option is to search using a subject term AND the index code "b8:" followed by Special Collections.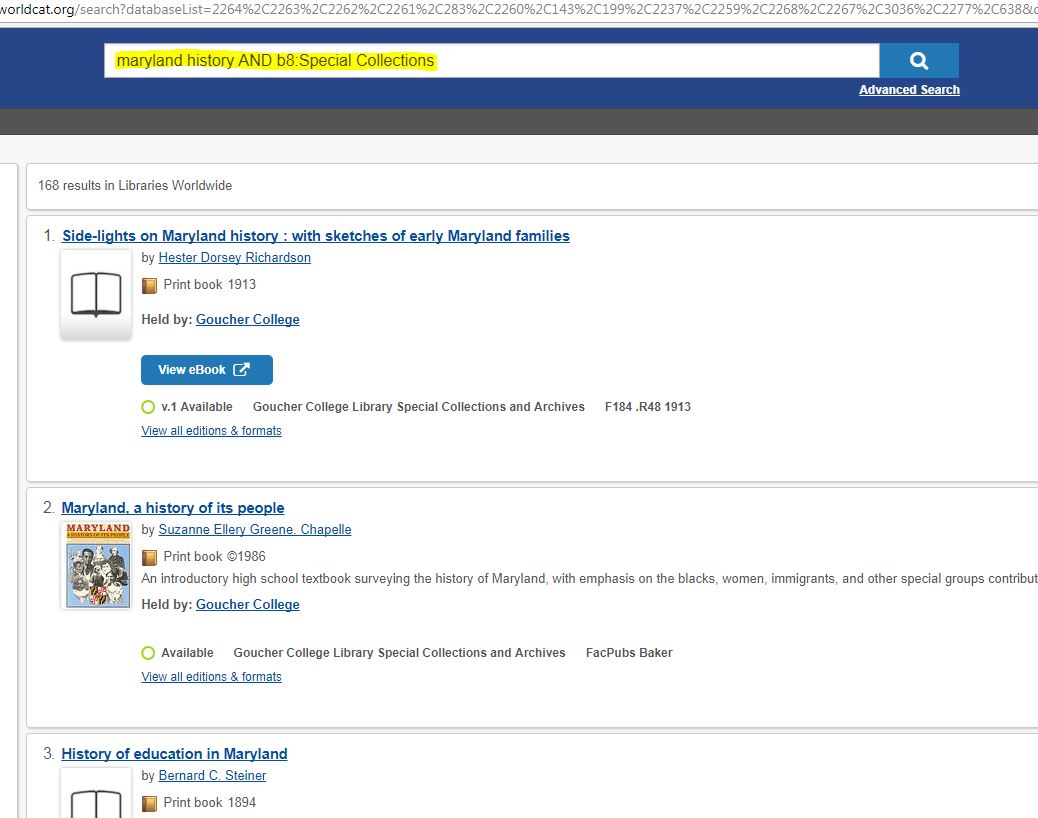 You can browse some manuscript collection finding aids in the Goucher College Digital Library. Many of the manuscript collections are also searchable through the library catalog.
For more information, contact Special Collections & Archives at (410) 337-6075 or archives@goucher.edu.