Children's Literature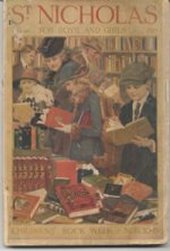 This exhibit, prepared by Special Collections volunteers Barbara B. Lewis '58 and Anne S. Wilson '62, showcased some of the rare and unusual items of children's literature in the Special Collections of the Goucher College Library (formerly the Julia Rogers Library).
Included were the St. Nicholas Magazine, Alice in Wonderland, Der Struwwelpeter, Little Lulu and much more. Also featured were the important contributions of Nancy Larrick Crosby'30.
For more information about Nancy Larrick Crosby and children's literature in Special Collections see the Children's Literature brochure (PDF).