The Glover's Son:
How Shakespeare Became a Household Name
Michael Curry, MFA
Wednesday, April 24, 2019, 10 a.m. - 11:30 a.m.
Buchner Hall - Alumni House (Directions / Campus Map)
Program Description
This program looks at the unlikely history of how Shakespeare became the best-known writer in the world. First, the program will show how a series of lucky events, many clouded in mystery, lead Shakespeare from being the humble son of a glove maker in a rural English town to becoming one of the most loved playwrights of his age. Then we will look at how, even after a life of fame and prosperity, Shakespeare's work almost faded into obscurity. Who were the people and what were the events that elevated Shakespeare from near obscurity into becoming a household name around the world?
Program Objective
Participants will learn:
The facts and suppositions around Shakespeare's early life
How Shakespeare was a pioneer in the early days of the Elizabethan theatre, and how his writing, intended to be profitable entertainment more than great art, contributed to the development of modern English
How chance and the efforts of a few devoted admirers elevated Shakespeare's works from near obscurity into works we quote almost daily today without even knowing it
Program Format
Slide show with commentary and occasional reciting of selected texts
Question & Answer opportunity
Suggested Supplementary Readings
Norrie Epstein: The Friendly Shakespeare: A Thoroughly Painless Guide to the Best of the Bard, Penguin Random House-Books
James Shapiro: Shakespeare in America: An Anthology from the Revolution to Now, Penguin Ramdon House-Books
The Folger Shakespeare Library website: https://www.folger.edu/
About the Presenter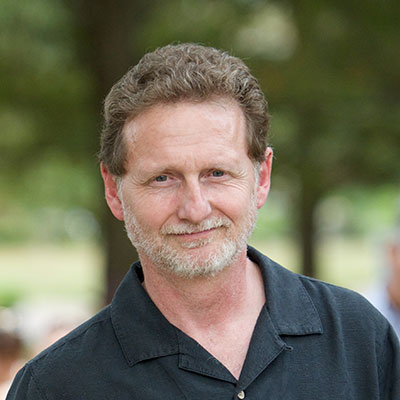 Michael Curry is a professor of theatre, and has served on the faculty for thirty two years. He has acted and directed in numerous theatre productions at Goucher and in the Baltimore area. He has also done industrial films and commercial voice-overs for Maryland Public Television, Monumental Life Insurance, the Air Force and others. He has acted in special educational outreach programs for the Maryland Historical Society, Action Theatre Company, and the Baltimore Science Center, and has served on the Maryland State Arts Council grant review panel for theatre.
As a teacher, Michael specializes in acting and directing, though he has also taught courses in speech, performance art, experimental theatre, classical theatre courses for the new Center-Paired Experience program, for the Honors program (Shakespeare and Greek theatre), acting for television, theatre as a vehicle for community outreach, in the International Scholars Program, and Shakespeare on the Screen for the First-year Seminar program. Michael's research interests include acting and directing, particularly classical plays, opera staging, first person historical interpretation, Maryland theatre history, and community arts advocacy.