Smith Island Cake:
Where Did It Come From? Where Does It Go?
Presented by Annalisa Czeczulin, PhD
Monday, November 4, 2019
10 – 11:30 am - 1st floor Demo Kitchen
Fireside Hall – First Year Village (Directions / Campus Map)
Regristration: SOLD OUT
Program Description
This program will explore the origins of the Smith Island Cake and its evolution into the Official Dessert of Maryland. From a single double-layer yellow cake with chocolate frosting to the current incarnations of 8-10 layer cakes in a multitude of flavors and icings, the program will take a closer look at what makes a Smith Island Cake, and what masquerades as one. Participants will learn how to create the classic cake from start to finish, and then try their own hand at putting one together, which they will then take for themselves. Everyone goes home with their creation!
Program Objective
Participants will learn about:
the history of the Smith Island Cake
the evolution of the cake to its current incarnation
how to make the basic cake
how to assemble their own Smith Island Cake
Program Format
Interactive history lesson
Demonstration
Hands-on activity
Suggested Supplementary Material
About the Presenter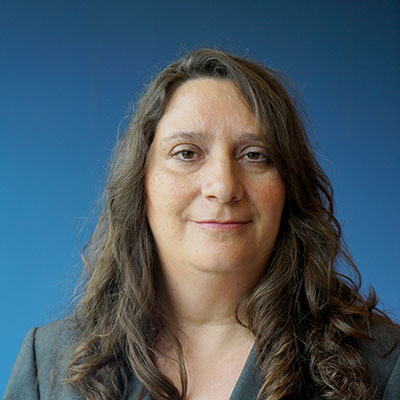 Dr. Czeczulin is currently the Director of the M.A.T. Graduate Education Program and an Assistant Professor of Russian at Goucher College. She specializes in Slavic Linguistics and Second Language Acquisition. She teaches Russian language, linguistic, and translation courses, and Russian culture courses that include cooking experiences. She has earned two Teaching Excellence awards: one in K-12 and one in post-secondary. Dr. Czeczulin's research specialties include second-language acquisition, hybrid learning techniques, and learning disabilities. Prior to her arrival at Goucher in 2003, she co-directed the Summer Russian institute and the Baltimore Center of Russian Language and Culture, and founded and piloted the Johns Hopkins-Dunbar Magnet Health Cooperative Program.
Annalisa Czeczulin is a life-long learner in every sense of the word. She has been baking since she was a two-year-old in her grandmother's kitchen. She enjoys such diverse hobbies as painting Ukrainian pysanki (egg artwork), gardening, creating honey liqueurs, and baking and cooking. She loves the challenge of sewing without a pattern and recreating recipes based on an original product or imagining one of her own.