Shakespeare on Screen Part II
Michael Curry, MFA
Thursday, October 3, 2019
11:30 a.m. - 1:30 p.m. in Buchner Hall - Alumni House (Directions / Campus Map)
Registration Fee: $24 (Part II only)
Program Description
Shakespeare's plays shouldn't work on screen. The plays are highly verbal… film and television are highly visual media. The plays were written to be interactive with a live, present audience… film and television project to a passive and distant audience. Why then are Shakespeare's plays so often "translated" for the screen, often very successfully? This course will look at the many ways in which Shakespeare's plays have been adapted to film, television, and more recently to internet web casts. This program is offered in two parts. Participants are encouraged to register for both.
Thursday 10/3 (Part II): Borrowing from Shakespeare, Quoting Shakespeare, and Foreign Language Shakespeare
Program Objective
Participants will look at the many ways Shakespeare's plays have been adapted to the screen, including story adaptations, modernizations, and foreign film versions.
Identify the difficulties inherent in the translation of a highly verbal art form to a highly visual medium.
Survey the historical developments of Shakespeare on Screen.
Program Format
PowerPoint presentation
Video clips from Shakespeare-inspired films
Question & Answer
Suggested Supplementary Readings
Shakespeare's Hamlet and The Tempest
About the Presenter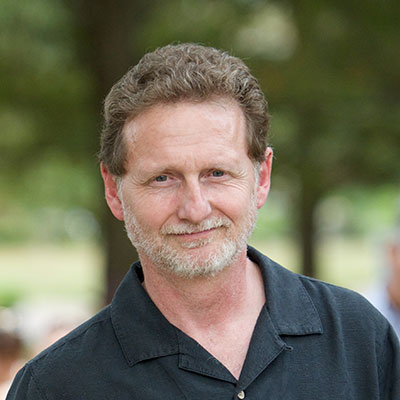 Michael Curry is a professor of Theatre in the Center for Dance, Music and Theatre. He has served on the faculty for thirty-two years. He has acted and directed in numerous theatre productions at Goucher and in the Baltimore area. He has also done industrial films and commercial voice-overs for Maryland Public Television, Monumental Life Insurance, the Air Force and others. He has acted in special educational outreach programs for the Maryland Historical Society, Action Theatre Company, and the Baltimore Science Center, and serves on the Maryland State Arts Council grant review panel for theatre.

As a teacher, Michael specializes in acting, directing and public speaking, though he has also taught courses in performance art, experimental theatre, classical theatre courses for the Honors program (Shakespeare and Greek theatre), acting for television, theatre as a vehicle for community outreach, in the International Scholars Program, and Shakespeare on the Screen for the First-Year Seminars program. Michael's research interests include acting and directing, particularly classical plays, opera staging, first person historical interpretation, and community arts advocacy