Microplastics:
Plastic Pollution in Drinking Water & in Terrestrial & Aquatic Systems
Cynthia Kicklighter, PhD
Tuesday, October 22, 2019
1 – 3 pm in Hoffberger Science Building - Classroom 149 (Directions / Campus Map)
Registration Fee: $18
Program Description
Plastic products are convenient, cheap and ubiquitous in our daily lives. Unfortunately, they have become a major source of pollution on land and in aquatic systems. This program will explore how plastic ends up in natural areas and the various ways in which it impacts organisms. Participants will also learn about the work conducted by Goucher students on the prevalence of plastic microfibers in campus ponds and its ingestion by aquatic species. Participants will have the opportunity to isolate and view plastic microfibers in water samples. The first 10 participants to register will be invited to bring a water sample to be tested.
Program Objective
Educate the audience on the sources, impacts, and solutions to plastic pollution.
Program Format
PowerPoint presentation
Opportunity to view plastic microfibers in water samples, through a microscope
Question and Answer
Suggested Supplementary Materials
About the Presenter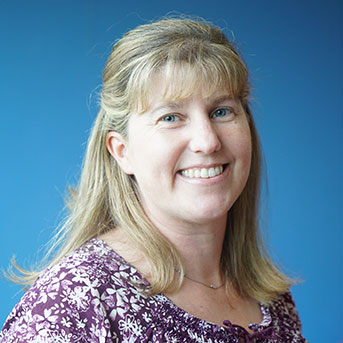 Dr. Kicklighter is a Professor of Biology at Goucher College. One aspect of her research program focuses on the invasive marsh grass, Phragmites australis, and its defenses against herbivores in the Chesapeake Bay. In addition, she is also investigating the prevalence of microplastics in drinking water and aquatic systems, including their consumption by aquatic species. She also teaches several courses in the Biology and Environmental Studies programs, including introductory biology, ecology and evolution, and seminar in marine ecology.