Collecting Jane Austen in America:
Alberta H. Burke & Her Great Gift to Goucher
Juliette Wells, PhD
Monday, October 28, 2019
2 - 4 pm in the Batza Room, Athenaeum - 4th floor
(Directions / Campus Map)
Registration Fee: $28
Program Description
In 1928, Alberta Hirshheimer of La Crosse, Wisconsin, earned a B.A. degree in English from Goucher College. She then attended the University of Washington, earning an M.A. degree in English Literature. In December 1930, Alberta returned to Baltimore to marry Henry Burke, the founder of a local accounting and law firm. Alberta and Henry Burke shared many literary, artistic, and cultural interests. They traveled widely and became adept at tracking down leads on letters, manuscripts, and rare editions. Wherever they went, they read and collected books, especially those relating to Jane Austen and to late eighteenth and early nineteenth-century literature and society.
Please join us as Austen scholar and distinguished Goucher professor Dr. Juliette Wells leads an illustrated lecture treating Alberta H. Burke's (1907-1975) collecting and highlights of her Jane Austen collection, which includes first and rare editions, translations, and ephemera.
Following the presentation, participants will observe displayed objects and items from the Burke collection, with introductions and commentary by Juliette Wells, Special Collections & Archives staff, and an experienced student researcher. This is a unique opportunity that you will not want to miss!
Program Objective
To introduce participants from the Baltimore community to the story of Alberta H. Burke's collecting and the extraordinary resource she bequeathed to Goucher College.
Program Format
Presentation with Dr. Juliette Wells
View display of pieces from the Burke Collection
Question and Answer opportunity
Suggested Supplementary Reading
Any Jane Austen novel or film/TV adaptation based on an Austen novel
About the Presenter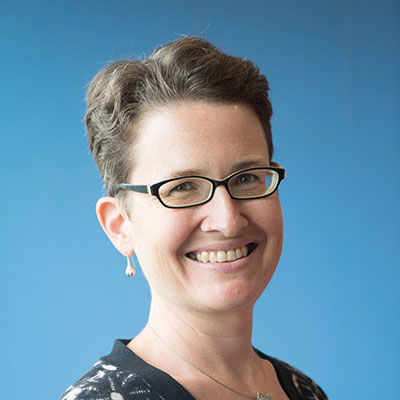 After undergraduate studies at Johns Hopkins and Peabody, Dr. Wells earned her PhD in English literature from Yale. She joined the Goucher faculty in 2012 and taught courses on British literature, women's writing, and Jane Austen. For Penguin Classics, she created reader-friendly 200th-anniversary editions of Austen's novels Persuasion (2017) and Emma (2015), both of which feature images from Goucher's world-renowned Austen collection. Dr. Wells is also the author of two books on Austen's readers—Everybody's Jane: Austen in the Popular Imagination (2011) and Reading Austen in America (2017)—and is currently working on a third. All of these include treatments of the distinguished Austen collector Alberta H. Burke, Goucher class of 1928.