Preparing Students for Advanced Placement English Literature & Composition
This course will combine the examination of methodology and content with sharing ideas, developing strategies, and reviewing samples from the 2020 AP exam. Hands-on strategies can be introduced immediately into participants' own courses. Participants can expect interactive sessions where they learn and practice the basics that are essential in implementing a successful AP English Literature course with their students. This course uses College Board-developed materials, as well as other resources and guest speakers, to expand the participants' knowledge base and to provide a framework for teachers in developing a curriculum.


---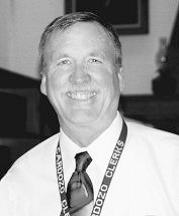 Frazier O'Leary
Frazier O'Leary is an adjunct professor of English at the University of the District of Columbia. He retired in 2017 after 47 years in DCPS. He taught AP English Language and Literature at Cardozo High School in Washington, DC. He is a consultant for the College Board in English Language and Literature and is a Table Leader for AP Literature. He is a member of the Board of the Toni Morrison Society and former President of the PEN/Faulkner Foundation. He is currently the Ward 4 member of the District of Columbia State Board of Education.
---