English Language & Composition
AP 521.100 | Online | Myrte Campbell
This online course is designed to maximize the learner's experience by providing relevant AP content and pedagogy through meaningful engagement – all focused on best practices for preparing your AP students for success. The primary goals of the AP Language and Composition course will be addressed through an introduction to and an
in-depth examination of the Course and Exam Description (CED). The deconstruction of the CED and its requirements will lead participants to an understanding of the goals of the AP English Language and Composition course, its objectives, and development—with particular attention to skills related to
rhetorical analysis, synthesis, and argumentation. Participants will work with the 2022 essay questions: text + rubrics + samples. Time will be allotted for individual rating of essays, plus small and large group discussions about the rating of samples. Also, participants will take an in-depth look at the multiple-choice section of the exam. There will be numerous activities that demand active engagement in the process of choosing various types of texts (i.e., memoirs, speeches, documentaries, commercials, political cartoons, editorials, graphs, charts, biographies, film clips, social media, scientific writing) on which to base AP-level writing prompts and associated assignments
as well as selecting close reading texts and creating related activities—including multiple choice and discussion questions based on those readings. Participants will work individually and in small groups to construct
classroom activities and processes, develop and reinforce AP-level skills, create essay prompts with rubrics, and construct objective questions based on close reading of prose texts. These activities will be presented and evaluated by the entire group. Participants also will be given the opportunity to closely examine sample syllabi and to develop and/or evaluate their own syllabi. There will also be ample time to share best practices. Participants can expect both class work and homework as part of their rigorous and productive experience.
---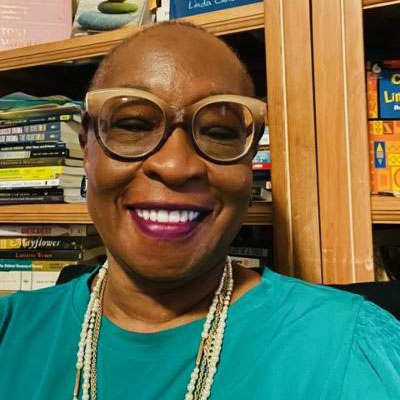 Myrte Campbell
Myrte Campbell is an educator who currently works as a Field Supervisor at the University of Wisconsin-Milwaukee. Her expertise includes transforming classrooms and developing teacher capacity. She teaches and coaches in response to school and instructional needs. Myrte is committed to supporting and empowering veteran teachers, new teachers, and pre-service teachers. In addition, Myrte uses the classroom as a learning lab for both students and teachers. Her goal is to change thinking in order to change practice, she provides experience-based strategies that are designed to show her colleagues that all students can learn if we design, deliver and facilitate a supportive learning environment. In her former role as an instructional coach, Myrte developed and designed professional development training for teachers, coaches, and administrators; she lead monthly training and developed and published academic documents for the Department of Curriculum & Instruction for her district. Myrte grew up on the island of Jamaica, but she received her B.A. at Marquette University, and an M.A. at Georgia State University. She is currently pursuing a Ph.D. in Language & Literacy at Cardinal Stritch University in Milwaukee. Myrte has over twenty years of experience in education and has taught AP courses for approximately twelve of those years, in addition to teaching AP Language, she has taught AP Literature and AP U.S. History. She scores the AP English Language exam as a table leader. In addition, Myrte has been a College Board consultant for approximately five years, presenting for both the College Board One Day Workshops, Pre-AP English Workshops, and Summer Institutes.
---