Economics – APSI Online
AP 548.200 Bruce Damasio
This online course is designed to maximize the learner experience, providing relevant AP content and pedagogy through meaningful engagement – all focused on best practices for preparing your AP students for success. This 4-day course is for both new and experienced AP teachers in either AP macroeconomics or AP microeconomics to become more familiar with the content, assessments and methodologies associated with these classes and programs offered by College Board. Participants will work individually as well as in pairs and teams to do activities and assessments in both courses. Additionally, attendees will use actual AP exams to grade and learn the reading process in scoring these tests. Time will be allotted for discussion and preparing for the AP course audit. In addition, participants will discuss the agenda and expectations of the College Board—topics from equity to expectations for the teacher and students.
---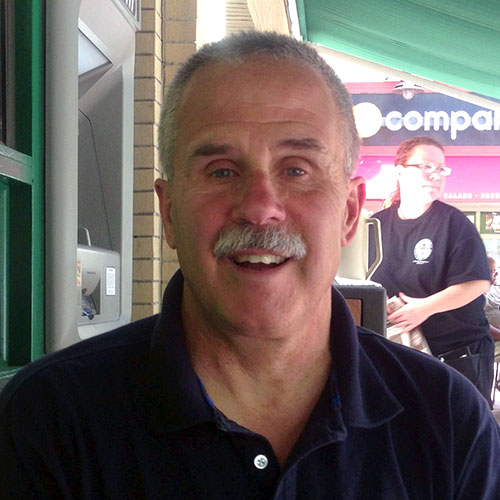 Bruce Damasio
Bruce L. Damasio, currently at Harford and Howard Community Colleges, has been a reader and one of the original readers for the AP Economics exams, from 1989 to 2009. He is on the staff of the Maryland Council for Economics Education as the staff member responsible for teacher training at the secondary level and AP coordination for Maryland. He is the past president of GATE (Global Association of Teachers of Economics), associated with the Council for Economic Education, serving as president from 2005 to 2009 and served as a consultant for AP publications from CEE during that time. He was a board member twice, from 2002 to 2010 for the National Council for Social Studies (NCSS) based in Washington DC. In 2002, he was the National Teacher of the Year in the United States for Social Studies. He has conducted numerous one day workshops for College Board across the United States as well as summer week-long APSI trainings at sites across America, including: New Mexico State, New Mexico Highlands University, Goucher College, University of San Diego, LaSalle University, Fordham University, APSI @Lewes, Delaware and numerous state and local school systems.
He has been to China six previous times for AP trainings as well as trips to Taiwan, South Korea, Pakistan and the UAE for College Board workshops. Bruce also taught 6 years of middle school and 27 years of high school social studies and economics in Maryland. In 2015, he was a fellow attending the Imperial War Museum/ American Air Museum in Britain summer institute at London, Cambridge and RAF Duxford. He conducted and presented research on the 8th Air Force and attended briefings and visited sites. Presently, he is a TOP trainer for the Goethe Institute based in Washington DC and works with teachers and travel to Germany for study and education tours.
---