Community Bowl
Goucher staff, faculty, and students are joining together to address food insecurity by partnering with Our Daily Bread, a hot meal program in Baltimore. Our Daily Bread relies on casserole donations and volunteers to serve 700 plus hot meals 365 days a year.

What can Goucher do to combat local food insecurity?
We are approaching this question with acknowledgment toward our own ignorance, and we want to engage in this learning process as a community. People are limited in their ability to create meaningful action until they have opportunities to talk deeply about the complexities of the problem. We want Goucher to be that opportunity.
There are three ways you can contribute to this partnership: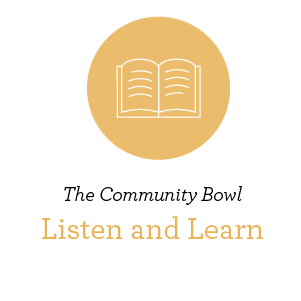 Common Hour: Understanding and Combatting Food Insecurity
Wednesday, January 30 @ 1:15 p.m. | Mary Fisher Dining Center (top floor)
Our panel of speakers has a variety of perspectives and knowledge of the structural problems causing food insecurity. Each person will provide a short introduction, and then the floor will be opened to questions.
Laurie Taylor-Mitchell, President of the Student Support Network
Phong Le, a math and computer science professor who is researching local food insecurity in collaboration with the Student Support Network
Carolyn Schwarz, an anthropology professor who offers a critique of structural problems related to food insecurity
James Williams, a student who has been integral in examining food insecurity on campus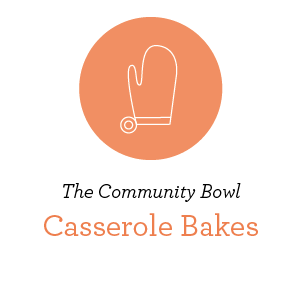 Attend a Casserole Bake or Drop Drop a Casserole Off for Donation
Community Casserole Bake
Friday, February 8
Friday, March 8
5:15 p.m. | Heubeck Multi-Purpose Room

Casserole Drop-off*
Monday, February 18
Monday, March 18
9 to 10 a.m. | Mary Fisher Lobby

*If you wish to participate in the Casserole Drop-Off, we ask that you prepare one of the suggested casseroles (PDF) we currently are accepting.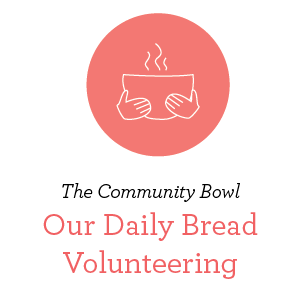 Volunteer
There are two days to volunteer at Our Daily Bread and a maximum of 10 slots per visit. Please, only sign up to volunteer if you can attend. We also ask that you choose one of the two days, not both. These are paid in-service days for faculty and staff. Students must ask professors for permission to miss class. The Community Bowl will provide transportation.


When:
Thursday, March 7
Tuesday, April 2
9 a.m. to 2 p.m. | Our Daily Bread
Please sign up by emailing natalie.eastwood@goucher.edu.